Last Updated on 14th April 2009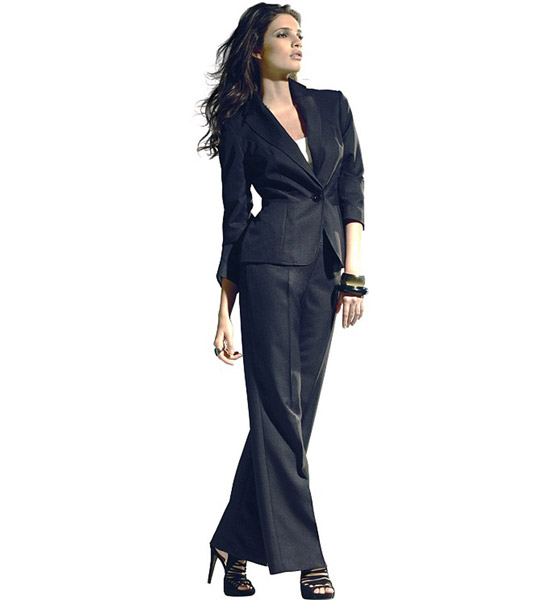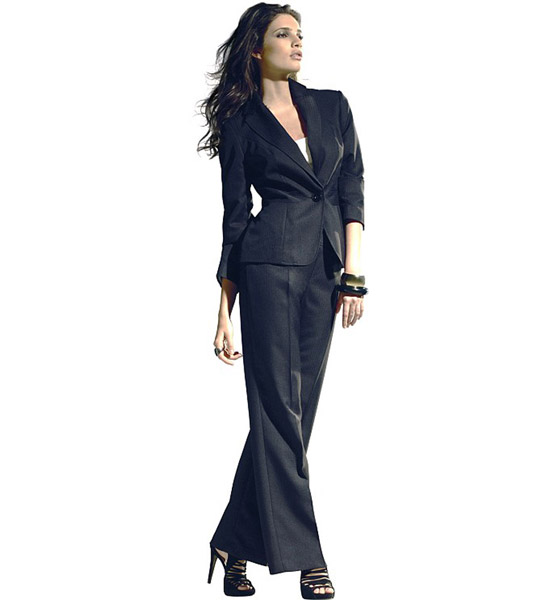 The phrase "She'd look good even in a bin bag couldn't be more fitting for this new suit created by Designers from Debenhams.
Do you ever wonder where your water bottles end up? Or whether they are ever recycled into something we might actually want? Well high street department store Debenhams did and so they have created a trouser suit made entirely of recycled plastic bottles. Yes that's right the pictured suit is in fact made of plastic. But it's not just environmentally friendly, it's also kind on the purse strings as it costs £55 for the suit, the trousers are £20 and the jacket £35.
The bottles are gathered up, they have their labels removed , because no one wants to be a walking advertisement for Evian. Then they are ground down and melted in Taiwan. The end product feels very similar to polyester, so it's soft and durable. It's taken 12 months for the retailer to perfect the suit, and each suit contains on average 50 bottles.
A spokesman for Debenhams commented:"We are proud of our creation as it's right on trend in terms of fashion, and kind to the environment, without costing the earth. If it proves popular amongst our customers then there's no reason why we couldn't extend it to menswear, so watch this space.
Whilst I applaud their effort, and actually it's not a bad suit, I would have liked to have seen some high fashion pieces to grab some attention. Perhaps a plastic bottle maxi dress, flip flops or jumpsuit. It is a great idea and it'll be interesting to see if other retailers follow suit.
The suit can be purchased from Debenhams stores and online.
[Source]