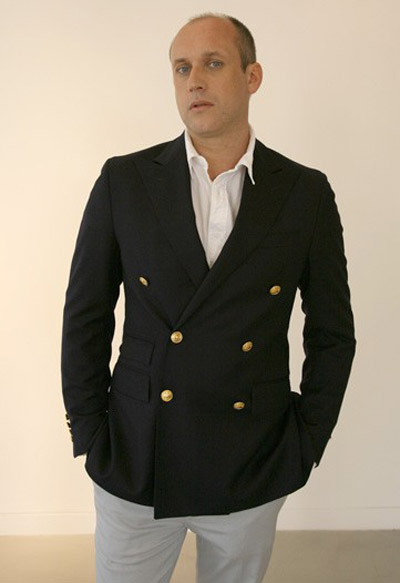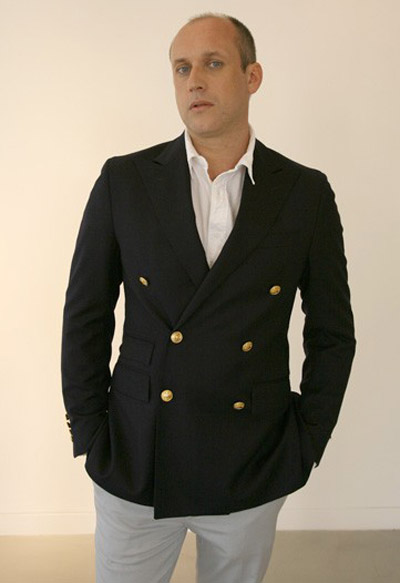 The rumours were true, of course they were, were you in any doubt? Peter Copping aka Marc Jacobs' right hand man at Louis Vuitton right has taken over as artistic director at Nina Ricci.
Copping started this week and has already been put to work designing the resort collection which will be unveiled in June and hits shops in December. The first runway collection will not be until next year however – Autumn/Winter 2010.
It is apparently not down to funding that a catwalk collection has been put off but rather a warming up period for the new head of house. Copping does have big plans for the French design house. He wants to move away from the girly image the brand currently has and create a more womanly style:
"I want the clothes to be very tactile, very luxurious , the kind of clothes a woman enjoys wearing, and with attention to detail, which is something I learned at Vuitton.
Copping has an impressive CV working as the first assistant and later the womenswear studio director for Marc Jacobs at Vuitton. He has previously worked for Sonia Rykiel and is a graduate of the Royal College of Art and Central St. Martins.
Brought in after tensions arose between the Ricci management company Puig and the creative director Olivier Theyskens, it is hoped that Copping will breathe fresh life into the brand which has over recent years become more famous for its perfumes than its clothes.
We wish Peter Copping the best of luck with his new role, as for Theyskens no one is quite sure where he's gone or what he's up to. Rumours suggest that he is planning to set up his own label again. Fingers crossed!
[Source]