Last Updated on 24th April 2009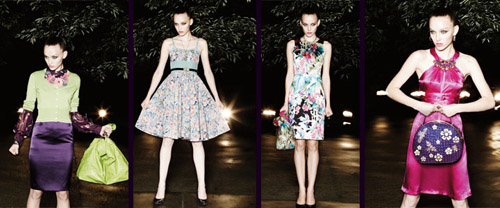 Are you a little creative? Are you rather handy with a needle and thread? Do you dream of success as a designer?
If you answered yes to the above then make sure you get yourself down to Liberty tomorrow. The iconic department store is holding an Open Design Day. They are on the hunt to track down the very best creatives and designers.
It doesn't matter what you love to design, whether it's hatpins or cakestands, they are looking for someone to take the design world by storm. There is of course a judging panel, and what a panel it is:
Ed Burstell leads the pack who is head of the Liberty buying team, he is joined by the ultimate creative consultant Yasmin Sewell, Daily Telegraph design editor David Nicholls and supremo fashionista extraordinaire Sarah Mower.
So what's the prize I hear you cry? Well it's very good, it really is. Those with the best designs will have their products sold in Liberty. Imagine that, for your hand knitted tea-cosies to be stocked in a world renowned department store. It does sadden me that I am not in the least bit creative, unless I could go and propose some form of fashion mistake alarm.
But if you are creative this is a fantastic opportunity, and I really applaud Liberty for looking outside the fashion bubble in order to find new and exciting talent.
As I said the Open Design Day takes place tomorrow in store. But if you can't make it then another is scheduled for Autumn, go to Liberty to register. Good luck and let us know how you get on.