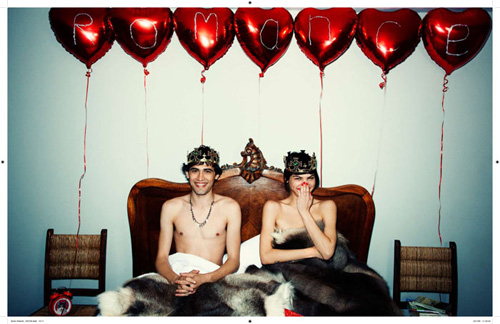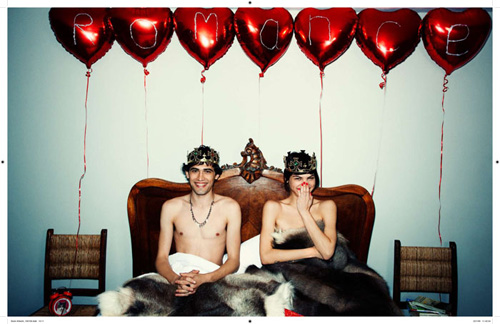 London based photographer Chris Craymer is launching his new book 'Romance' and will be exhibiting his work in Mulberry stores across the world. The New York exhibition opened last week with a party that included a pink photo booth and vast quantities of chocolate kisses as well as a GB flag cake and a silent auction to raise money for the CFDA.
The book is quirky and fun, and the images are gorgeous. Speaking about the 'Romance' Craymer said:
"I wanted to find subjects that allowed me to make emotional images, not intellectual ones, I hope the book gave people a happy feeling because that's what I like to feel when I look at people.
The collaboration with Craymer follows previously successful collaborations with the likes of illustrator Julie Verhoeven, Cutler & Gross, McQueen's Floral School as well as numerous others. Each store will display images from 'Romance' and a silent auction will be held in every city. A limited edition version will be sold at each event that will include and signed and numbered print for £150.
Romance is priced at, £35 ($50) and will be available in Mulberry stores and leading book shops. The exhibition will take place in London on 20th May, Paris 8th July and Hong Kong 27th August.
Visit chriscraymer.com or mulberry.com for more info.
[Source]