Last Updated on 6th June 2009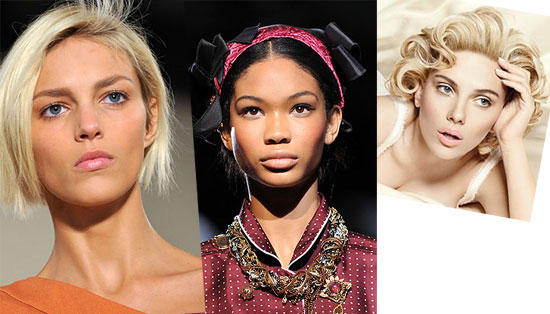 Nude lipsticks are one of the key beauty trends for the summer. Shades of pale pink, peach and even creams have made their way from the catwalks, to the red carpet and fashion magazine spreads and on to the cosmetic counter.
Sprouting first from a trend for light floral shades and a fresh faced, natural look, the colours have steadily moved into the lines of most major make-up brands, including Revlon's newly launched Matte Collection. D&G even used a shot of Scarlett Johansson wearing a nude shade in the campaign for their new cosmetics line.
But I'm not convinced. It's a bold look. For a start, if you have pale skin, there's a distinct possibility of looking deceased. If you want a nude lips, what's wrong with a dab of Vaseline?
And is it only me who can't get images of Anna Nicole Smith, and scantily-clad women with layers of foundation, nude lipstick and dark lip liner out of their mind? In short, it's a look that seems to be anything but chic.
My advice if you do want to go for it however is to opt for shades with a pink hue if you have a pale skin and peachy ones if you have a darker complexion or a tan.
Perhaps I've lost my way on this one. Thoughts?