Last Updated on 20th October 2013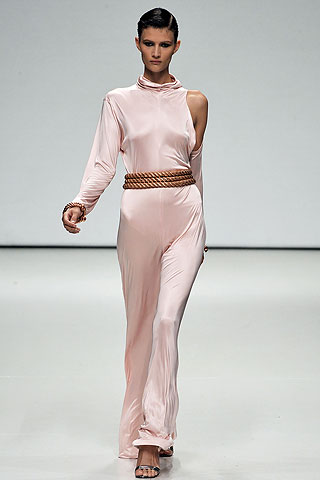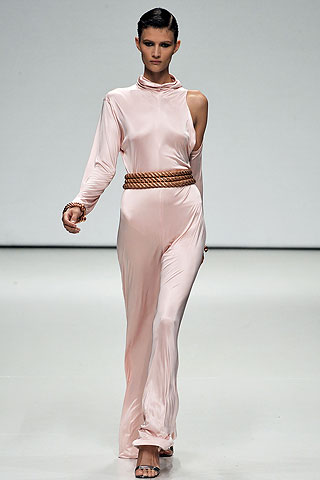 Convenient (step in, zip up, and go!) and inconvenient (best to have a friend for trips to the bathroom) in equal parts, the jumpsuit is back on our fashion radar. Yes, while we once thought that it took a strongly fashion-forward woman to wear a jumpsuit, it's now clear that it just takes a smart one. With even the most fervent romper-hater reconsidering their stance, why not bring out your bold side this season with the jumpsuit?
Jumpsuits have long been lurking on catwalks and in stores and show no signs of fading away. This season was no exception: From the fashion houses of Prada to Phillip Lim and Derek Lam to Dolce & Gabbana, the international runways were awash with this simple solution to fashion dressing. Various incarnations in the Spring/Summer '09 collections ranged from shimmering evening silk to super-tight body con, and to utility cotton. Jumpsuits are now here to stay in full-length glory, and their shorter cousin, the playsuit, is also an ubiquitous trend.
You'll find the humble jumpsuit has been reinvented to incorporate the best of this season's trends. Be it voluminous and draped or sleek and sexy, jumpsuits have a new twist this season. New cuts take on a long lean look with on-trend cropped lengths and asymmetric, strapless, cowl and halter necklines. For day, short playsuits run the gauntlet from denim and flirty floral prints to popping brights and sleek sportswear inspired pieces. With a revival now in full swing, it's time to embrace the onesie as a multi-faceted and multi-functional part of your wardrobe this summer.