Last Updated on 20th October 2013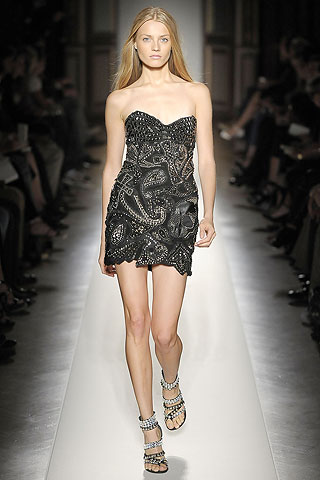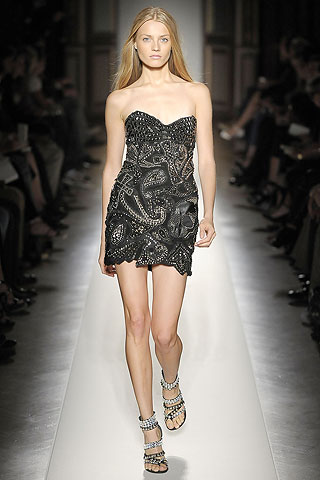 Ever since the punk scene was thrown open to tattooed Vice-readers, the emerging metal revival has bubbled up into mainstream and high fashion. This time around, punk comes to subvert long-standing garments like the school blazer and the military jacket with studding and shredding work. Taking cues from Givenchy's new all-black, chain strewn direction, the leathery wardrobes of models Alice Dellal, Elisa Cummings and Erin Wasson, and the sudden flashes of grit and silver on the runways of Balmain and in the windows of Topshop, it comes as no surprise, therefore, that DIY studding is on the rise. While hardware was once the domain of the Sex Pistols and their Camden Town punks, this season has seen Burberry, Wang, McQueen, Cavalli and Rodarte embellish lashings of leather and lace with gromets, spikes, conical and pyramid studs.
The site freepeople.com has jumped on the trend offering everything from edgy hand-studded Chuck Taylors to combat boots starting from £275. Sticking two fingers up to the failed establishment, foolhardy and style-setting bloggers have taken to DIYing their own pieces for a fraction of the price. Weathering the spike in the economy myself I followed the DIY route (with the broken nails to prove it) and would definitely recommend hitting sites like redhaze.co.uk and studsandspikes.com for an afternoon of arts and crafts punk style. The result might not be gentle, but why not embrace you inner stylist and let yourself be seduced by the stud?