Last Updated on 20th October 2013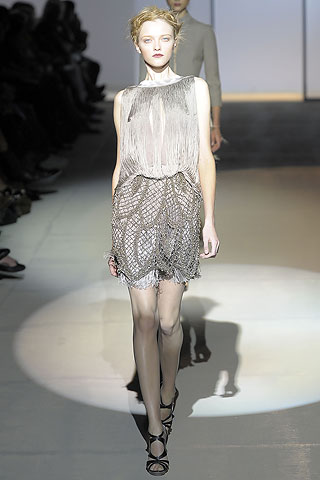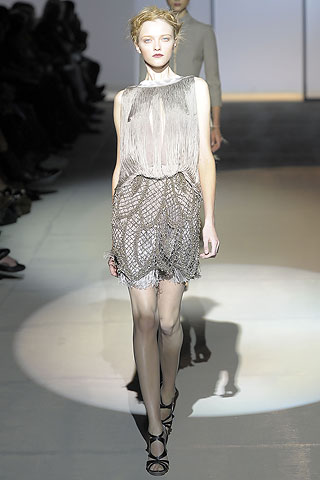 Move over Dame Shirley Bassey! Fringing has gone beyond curtain trimmings and upholstery, surfacing in a myriad of chic guises on this season's runways. Yes, this season, fringes are growing on anything and everything: dangling from the hems of skirts, jackets and dresses, embellishing evening gowns and footwear, even trimming bikinis. The burgeoning trend was prominent everywhere on the spring/summer 2009 runways from Alexander McQueen to Alberta Ferretti and Emma Cook to Elie Saab. Come autumn, the trend will still be going strong with designers, including Gucci and Anna Sui, embracing it as part of the folk look. Fringing has now captured the imagination of the British high street as the must-have finishing touch with retailers such as Topshop, Dorothy Perkins, and ASOS all embracing the trend with items that belie their price. Even the A-listers are in on the act, with stars such as Mischa Barton and the Olsen twins inhabiting a West that is sleek rather than wild.
Of course, fringing and tassels have had it tough, marred by years of line-dancing, western and Pocahontas connotations alike. But it is enjoying a renaissance this season and, for the most part, is now a sophisticated affair with a subtle touch of fringe here and there. So cast aside any Calamity Jane connotations and try a fringed flapper dress, skirt or waistcoat. So this summer, why not indulge in some fringe benefits? Just be on door handle alert and don't get caught up in a tasseled tangle while swishing around.