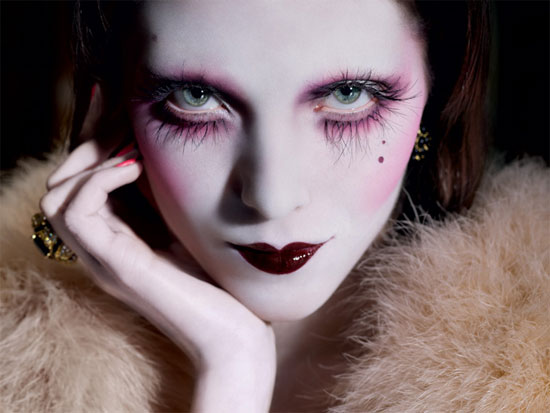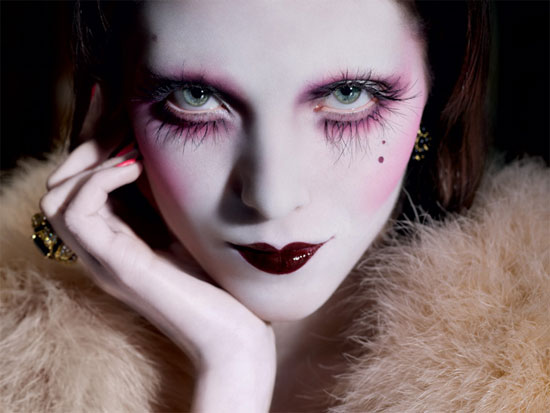 Illamasqua cosmetics make you feel rather smug. Smug because, although it launched last year, it still feels like a bit of a secret.
The British brand's range of professional quality make-up takes its inspiration from the hedonistic 1920s Berlin club scene and alternative cultures , goths, the fetish scene, punks, you name it.
It has been developed by leading chemists, manufacturers of stage and screen make-up and make-up artists, so the result is a range of innovative, high performance products in hard to find, intense shades.
In short, it's the biggest ever dressing-up box for grown-up girls, and indeed boys, that you're ever likely to see.
For fashionistas, it's hugely wearable, daring and the choice of colours for every product seems endless. Blushers come in shades of vibrant pink and orange to deepest plum. And powder eye shadows are available in over 80 different colours.
And there's an extensive range of products that you'll be hard pressed to find the like of elsewhere. For eyes alone, there's eye shimmer creams, false lashes, a sealing gel, brow and lash gels, eye brow cake for defining brows, eye liner cake, volume mascaras, cream eye shadows, pure pigment which is a metallic, high-shine, pure-colour powder, and liquid metal, a highly pigmented metallic cream. And that's just the products for eyes.
But the key to Illamasqua and the thing that binds the whole range together, is the product's high performance. Without that professional finish, many of the shades would be un-wearable and the range would seem to be a gimmick. Instead, these products are very special. And after all there aren't many make-up lines that can boast David Vanian, punk rock legend and lead singer of The Damned, as a creative director.
If you want to get your hands on some, it's well worth making your way to one of their counters to take advantage of the expertise of their make-up artists. The range launched in Selfridges, London but has since expanded to counters in Selfridges in the Trafford Centre, Manchester, Fenwick in Newcastle, Debenhams in Glasgow and Belfast, BT2 in Dublin and Charles Fox in London.
However the products are also available from the website and there are online tutorials too, so check it out. Best to schedule in a good couple of hours for this though. It will take you about an hour just to browse lipsticks.