Last Updated on 17th June 2009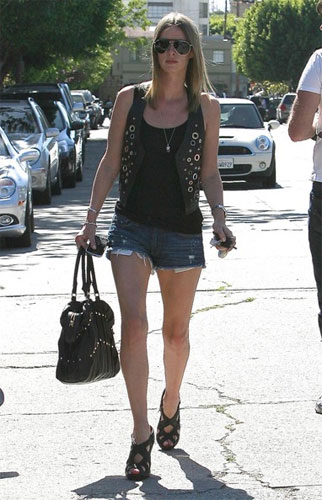 Nicky Hilton says being a fashion designer has helped give her a purpose in life.
The hotel heiress – who has two clothing lines, Chick and Nicky Hilton Beverly Hills – was determined to make a success of her career as she didn't want to be accused of cashing in on her famous surname.
She said: 'I'm following my dreams and doing what I love as a designer. I did not want to be one of those kids with a famous last name that doesn't do anything. That is very unfulfilling to me and I'm very happy.'
The 25-year-old blonde – younger sister of 'The Simple Life' star Paris – launched Nicky Hilton Beverly Hills in 2006 and while it is more upmarket than Chick, she didn't want it to be too expensive.
She said: 'These are clothes my friends and I could wear. This ain't Prada.
'I don't want to be one of those celebrities that slaps their name on a label and collects royalty checks. Everything on that runway reflects me.'