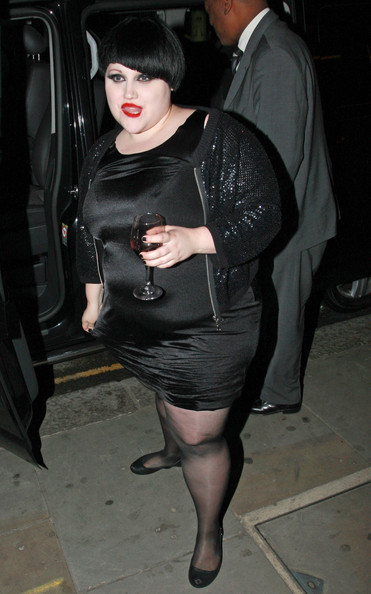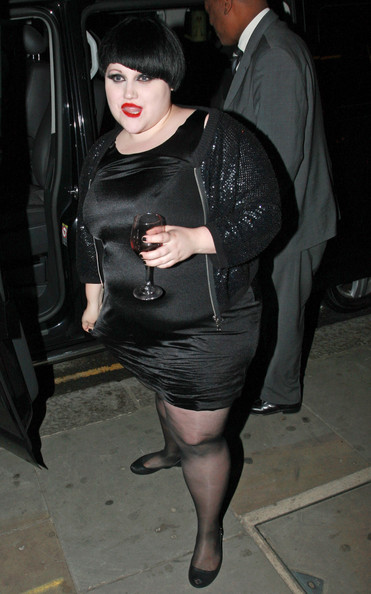 Gossip singer Beth Ditto amazed staff at UK high street store Evans by bringing a pad full of sketches to a meeting about her upcoming plus-size clothing collection.
Beth Ditto loved 'stripping off' to try on her fashion collection.
The Gossip singer has designed a range for UK plus-size chain Evans and amazed staff at the store with her full involvement in the creative process.
Lisa Marie Peacock, head of design at Evans, said: 'She totally owned it. It wasn't really collaboration, as it was Beth's ideas that really drove this project. What amazed us was that she already had an amazing sketch book full of ideas.
'She wasn't officially the fittings model but Beth was there for the majority of the fittings. She doesn't mind stripping off so she didn't mind getting her kit off to try things on.'
The singer was delighted with her efforts as she has often bemoaned a lack of nice eveningwear for plus-sized women.
Lisa Marie added to Graziaonline:
'Beth has made a 22 piece collection with us, and we love it because it has a bit of everything. Beth really wanted to get a good selection of coloured leggings in there, and there are great wider-fitting shoes, sweater dresses, cocktail dresses. Beth kept saying that it's all about making must haves for a night out. She has often spoken out about how hard it is for her to find designer fashion for her size.'
Beth Ditto for Evans collection launches in stores nationwide and online at www.bethdittoatevans.co.uk from July 9th.