Last Updated on 2nd July 2009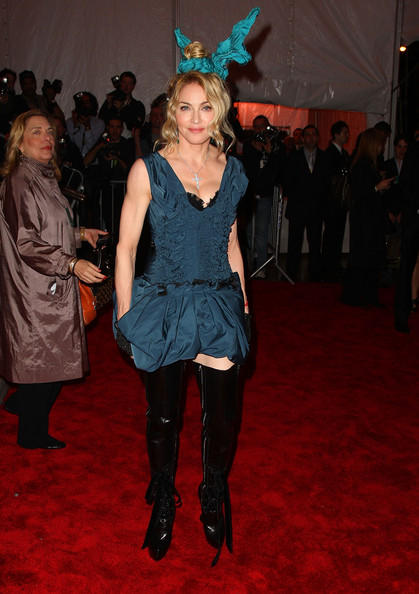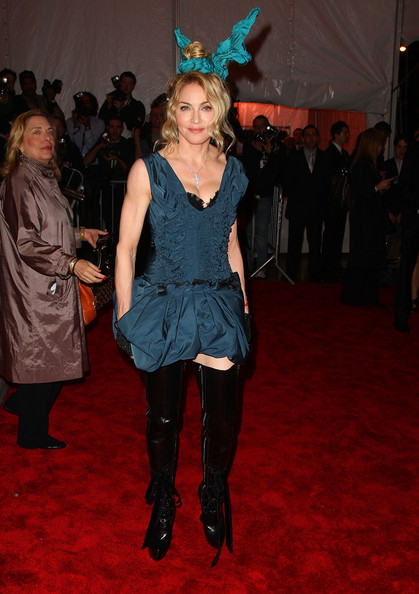 Madonna's new clothing collection is for "seven-year-olds to 77-year-olds".
The 50-year-old popstar is teaming up with French fashion designer Christian Audigier – who has an eponymous label and is also behind the Von Dutch and
Ed Hardy labels – on a new range, and is determined to make it suitable for all age groups.
Christian told BANG Showbiz:
"Madonna and I are working on a new project called The Material Girl Project and I'm going to be a partner with her on it. It's going to come out, in September, when it's back to school time. So we are working on different designs and samples right now, so we're going to have most of that done at the end of the summer. It's going to be for everyone, all ages. We're going for everyone, from seven-year-olds to 77-year-olds. We're not excluding anybody."

Christian – who is currently in London to launch his new range of champagne and wines – has been thrilled with the way the '4 Minutes' singer has thrown herself into the collaboration, claiming she is full of ideas and has a clear vision for the line.
He explained:
"Madonna is a good choice because she comes into it a total pro. If I need to listen to music, then I go and see Madonna because she is the best, so this is the same thing. Does she have loads of ideas? Oh, of course. I had a meeting a month ago with her and she is really all about the detail. She knows exactly what she likes and is always proposing ideas to us. After that she decides whether she wants to add shoes or other things. She's like me, when it's a, 'Yes,' it's a big, 'Yes.' When it's a, 'No,' it's a definite, 'No!' I like people like that, a lot of people are really critical but never give a solution. She is not like that."