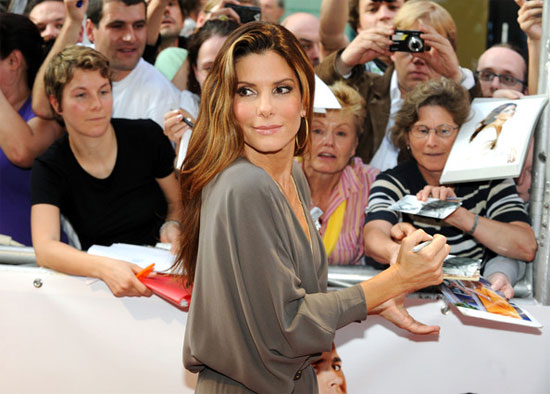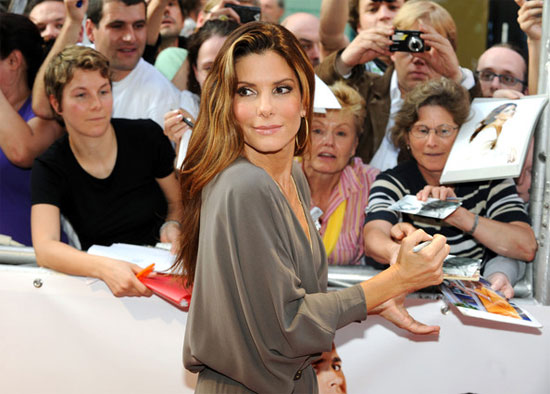 Sandra Bullock's beauty regime only takes eight minutes.
The 'Proposal' actress can get ready very quickly, adding it would take her even less time if her hair was more manageable.
She said: "I use a face cloth and Artistry cream for my daily beauty regime. I put mascara on today because I wanted to make a bit of an effort. My entire routine takes eight minutes since I have this mop on my head I need to wrangle. I wash condition, put product in if it's a little haywire. I like it when it's messy-in-your-face bedhead. It looks like it just happened."
However, the 44-year-old star makes more of an effort with her fitness as she knows it's important to have a toned figure when appearing on screen.
She told Britain's InStyle magazine: "People ask, 'How do actresses do it?' Um – they pay us to do this in order to look good on film. I do Pilates, kickboxing, weight training. When I'm at home, I run or ride a bike. If I can work out every day I will. But there are times when I won't do anything for two weeks and I'm, like, 'You know what? I talk enough to burn calories.' "