Last Updated on 19th October 2013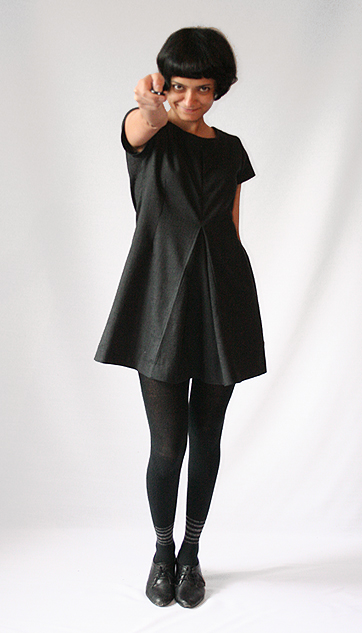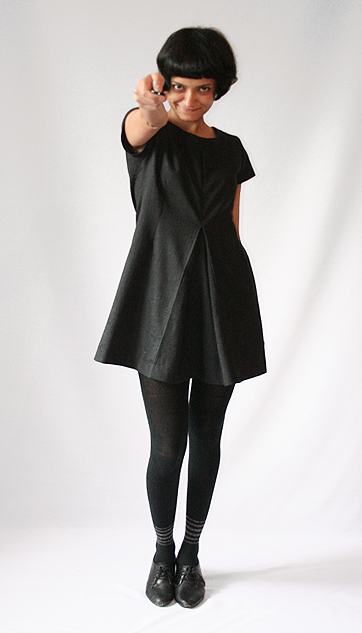 What: Sheena Matheiken has pledged to wear just one dress for 365 days a year, entitling her idea 'The Uniform Project.' Matheiken began her first day in the simple black dress – as pictured above – on 1 May 2009.

Why: Matheiken created The Uniform Project as a means to raise money for the Akanksha Foundation, a non-profit organisation set up in 1990, devoted to the strengthening of education within the slums of Mumbai. All contributions to The Uniform Project will go toward funding for the new schools opening up in Mumbai and Pune this Autumn.
The idea stems from Matheiken's own experience at school in India, where she says the pupils always managed to accessorise and adapt compulsory uniforms in order to represent their own, individual personalities. Reflecting on her previous ability to customise with anything and everything, Matheiken is now reliving her youth, highlighting the idea that in this economic crisis, key investment pieces may be the way forward.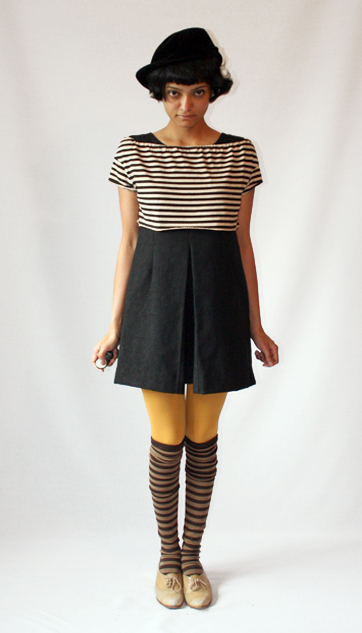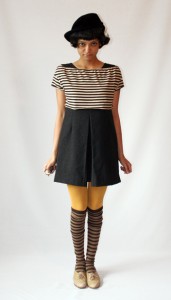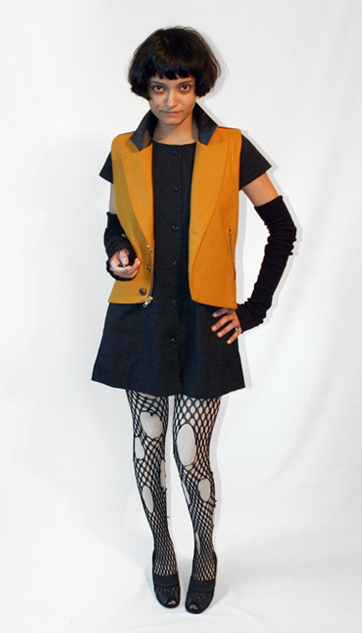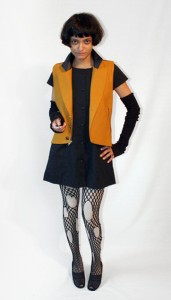 How: By adding one dollar to her jar a day during the project, Matheiken will have raised enough in one year to sponsor one child in school. Further donations can also be made via the website.
So. One dress, 365 days. Surely she's bound to run out of ideas I hear you cry! Not so. Donations can also be made directly to Matheiken in the form of shoes and accessories, that enable her to update her look.
'If you are a fashion or jewelry designer and would like to donate any of your original pieces to this project or collaborate on an ensemble, I would be thrilled. I will make a special call-out to you and post a link to your site or blog when I wear your piece.'
The dress: What else would do, other than a simple and versatile LBD? Designed by Eliza Starbuck, the dress can be worn many ways: Buttoned up, worn as a shirt or even back-to-front, ensuring a multitude of options when teaming with her jewellery donations or bargain Ebay finds.
The verdict: The Uniform Project is all for a good cause and it's a pretty novel idea. What's more, Matheiken is inspiring us to make do with what we've got by showing us how it's done – and there's no doubt that she's doing it well. I imagine this to be a true test of creativity.
Is it realistic though? The multitude of shoes and accessories used throughout the project insinuate that the actual cost of each outfit combined, may not be so cheap. Especially for those of us trying to achieve a similar, finance-freindly goal, without receiving accessory donations…
Follow Matheiken's daily progress here and take a peek at what she has managed to create so far.