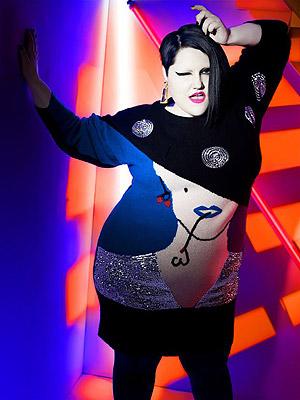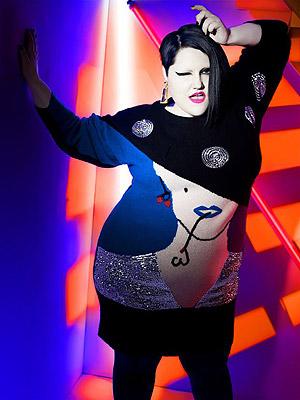 Beth Ditto has designed some "life changing" leggings.
The Gossip singer, who has collaborated with UK fashion chain Evans on a collection for plus-sized women, has always found it almost impossible to find leggings that fit due to her curvy figure, and so was determined to rectify the problem.
She explained: "I'm so proud of these! These are going to be life-changing. See if you're fat the waistband should come up here, all the way up to under your breasts, so you feel secure and you get a smooth line. Not necessarily held in, but like nothing's going to be weirdly squeezed out."
The 28 year old American was reportedly suggested for the Evans design job by her close friend supermodel Kate Moss.

Beth, who is famed for her wild stage costumes, feels passionately about the designs and making shapes that flatter bigger girls.
She explained to Britain's Observer newspaper: "This is so serious for me – the shapes for a fat person have to be different. Even the stores for big girls get it wrong. With some of the designs, the people from Evans were sceptical but I was like, 'Trust me.' Then the model put it on and they were like, 'Oh, I get it now.' "
Beth Ditto for Evans is available online at www.bethdittoatevans.co.uk.