Last Updated on 23rd July 2009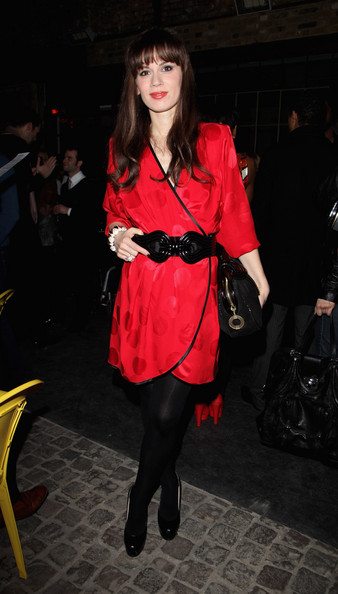 Lara Bohinc has a "black list of people she won't lend pieces to.
The jewellery designer , whose line has been worn by Girls Aloud singer Cheryl Cole , worries about the wrong person wearing one of her pieces, and so has taken steps to prevent it happening.
She said: "You can't always control it. But obviously if people come to you to borrow something for a shoot or a film you can say, 'No.' Actually we have a black list pinned to our office fridge , and no, I won't tell you who's on it!
Lara's pieces made headlines earlier this year when Sarah Cameron , the wife of British Conservative Party leader David Cameron , was seen giving US First Lady Michelle Obama a cuff from the range.
While Lara, 37, admits such publicity is always nice, she tries not to get too caught up in it.
She explained to Britain's Telegraph newspaper:
"The first I knew of the whole Michelle Obama thing was when I read it in the papers. I'm flattered that Samantha Cameron has some pieces of mine because she always looks great, as does Michelle , so warm and strong , but I don't understand why people get so hung up on famous people wearing their stuff. These people have stylists, generally, so the whole look is very worked out, whereas I love it when I see individuals in my stuff because they tend to think about what they buy a lot more.