Last Updated on 24th October 2021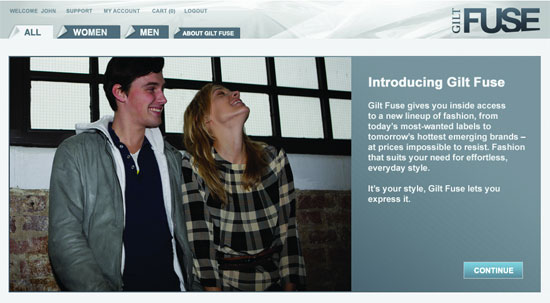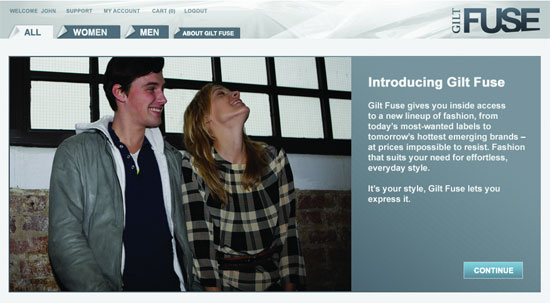 The folks over at Gilt Groupe have listened to our pleas!
From August 12th members will be treated to a new dimension to the private sale site titled Gilt Fuse.
Targeted to a younger set of shoppers, Gilt Fuse will host sales at a lower price point (prices will range from $75 , 100) and with more inventory.
We recognized that there is a need in the flash sale category to offer fashionable, contemporary brands at significant discounts, said CEO Susan Lyne. A large portion of our Gilt membership is looking for effortless, everyday fashions that don't stretch their budget. Gilt Fuse is a natural expansion for our brand and an answer to our evolving customer demands.
Gilt members are automatically signed up to Gilt Fuse which will also be invitation only. If you're not already a Gilt member, click here for an exclusive invitation for My Fashion Life readers.