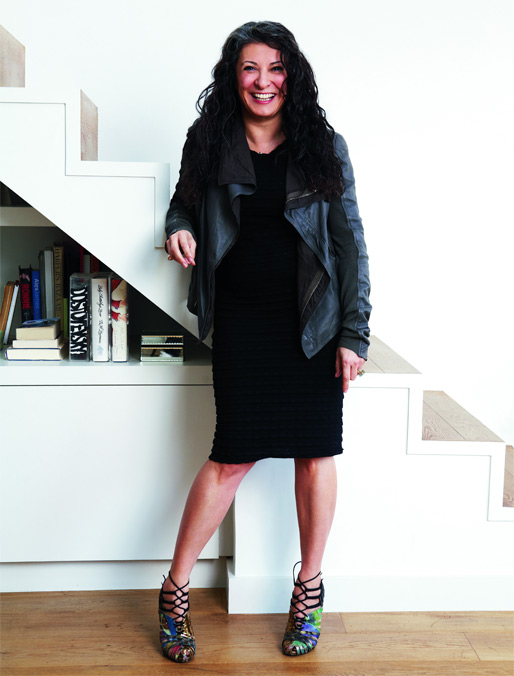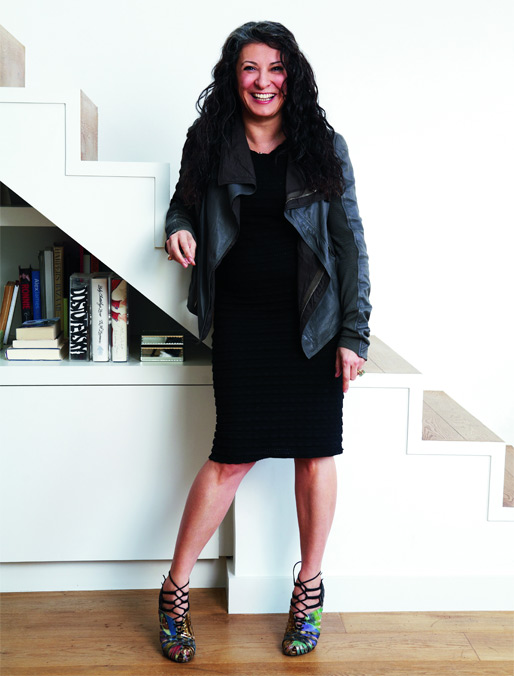 Highly respected as one of the world's top fashion editors, Sophia Neophitou-Apostolou, who takes up her new role at Harper's Bazaar in September, is also Editor-in-Chief of renowned luxury fashion quarterly 10 Magazine and will simultaneously continue both positions.
As both Editor-in-Chied of 10 Magazine and creative director for Rouland Mouret and Antonio Berardi, Sophia has pushed the boundaries of fashion with her incredible creativity and ground-breaking editorials.
Named "one of the most influential and respected creative forces in fashion" by The Observer's Life Magazine and having worked as Fashion Director for a number of luxury brands, including China and Russian Vogues and Sunday Times Style, Sophia shows no signs of stopping: "I am incredibly excited to be taking on this new opportunity at Harpers Bazaar.  It is a truly iconic title with global recognition and to be Creative/Fashion Director is a huge honour.
What's exciting in fashion right now?
The diversity of it all – the bold exploration that good designers achieve in their work. Definitely those who have the guts to put their individual visions on a catwalk with total conviction – they excite inspire and drive this industry forward, they are the creative explorers of our universe!
What trends should we be looking out for this autumn/winter?
None! Always look for individuality and how one achieves a personal expression every season, so eclecticism please!
Who are your favourite emerging fashion designers?
Well that's a hard one. They aren't that emerging and have existed for a couple of seasons now but definitely Mark Fast, Emilio De La Moreno for fashion, Maria Francesca Pepe for her jewellery. Camilla Skovgaard is an amazing shoe designer and Nasir Mazhar is a fab hatter.
What do you wish more of us wore?
White oh and heels of course! Flat shoes should be banned! Exception are Havaiana flipflops and gladiator sandals just! But never a squashy boot, NO!
What's your favourite thing about London?
It's creative energy, individualism and pure blind ambition and 'can do' attitude. Even on a shoe-string the Brits are unstoppable on every creative level! Rule Britania!
When did you know that you wanted to be a Fashion Editor?
Oh my goodness, very long story. I never trained in fashion at all. I worked for an architect on Berkeley Square and one morning woke up and couldn't bear it any longer so promptly resigned and started working for a friend who was an interiors stylist. I decided that I loved magazines but fashion not interiors and so wrote lots of letters and did my first placement at British Vogue with Liz Tilberis, Sarah Mower, Sarah Jane Hore and of course Isabella Blow – it was an amazing time and experience and I knew then that I wanted to work in fashion even if it meant making cups of tea forever- I became instantly addicted!
What is your career highlight?
There are so many magical moments… Working for the first time ever as a Creative Director on a show with Antonio Berardi was amazing. I really loved being involved in those pure creative choices that affect what happens on a catwalk and that is the part of my job now that I love and value so very much.
Every designer brings something new and challenges my own aesthetic. I do adore the process, stress and all and of course starting 10 Magazine and 10 Men has to the biggest personal highlight/achievement and the most creatively gratifying thing I have ever done.
What is the worst job you've done?
Goodness working as a sales assistant in the Holiday and beachwear dept at Harrods where during the sales I had to be underwear police- yes I had to make sure everyone kept their pants on while trying on swimwear- brilliant! Lots of reprimanding and humiliating moments where I had to scream at women to put their knickers back on, brilliantly hysterical!!
What inspires you?
Everything- everywhere- always! Life in general really always keep your eyes peeled and mind open to everything!
What is it about fashion that you love?
Its everchanging face and its constant evolution and all the surprises every season.