Last Updated on 20th October 2013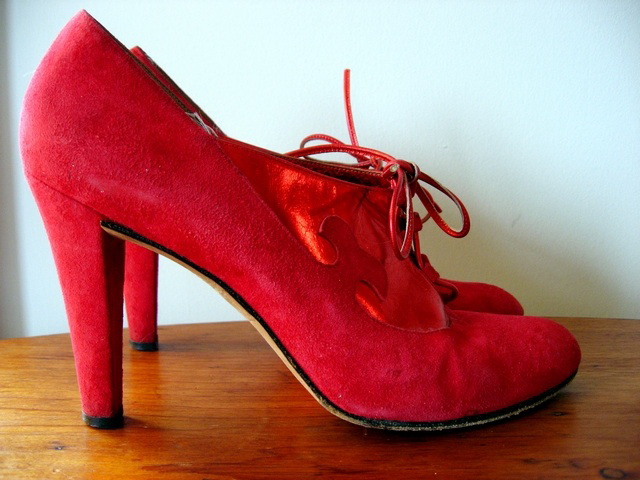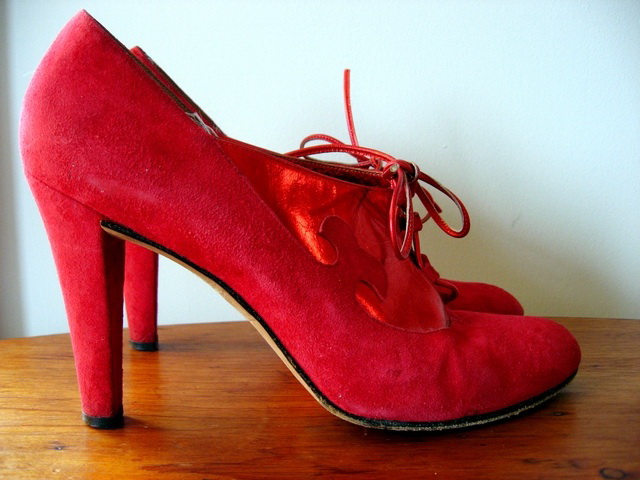 As a long time vintage collector, you begin to know where to go to seek special one of a kind pieces, vintage clothes that you cant just buy anywhere.
I thought I pretty much knew all the best places to go, that is until I stumbled upon the Rice and Beans online vintage store! It stocks some of the most beautiful vintage clothes I've come across, it's individual, and all of the pieces are in grand condition. I was lucky enough to interview Sarah Korsiak Cellier, the lady behind Rice and Beans. Enjoy!
Tell us a little bit about yourself?
I am a fashion lover &, sassy mama who owns Rice and Beans Vintage!  Rice and Beans Vintage is  strictly an online vintage & designer boutique but  we are located in Coastal Maine where we love to  live.
What led to you opening an online vintage store?
After the birth of my little guy I decided that it was time to make Rice and Beans Vintage a reality, I have been a vintage dealer for the past 7 years but Rice and Beans Vintage was not as it is today until 3 years ago!
Tell us about what we can find at Rice and Beans…
Rice and Beans Vintage is an online vintage & designer boutique where you can find a wide array of handpicked vintage clothing, vintage designer clothing, & current designer pieces.  There is something for everyone in a wide array of sizes, styles, and prices.  We only sell Authentic designer pieces which include Chanel, Gucci, Christian Dior, Emilio Pucci, Missoni, St. John, Ferragamo, Yves Saint Laurent and many more.  This really is my dream and I strive to make it the best it can be.  My motto continues to be the customer always comes first and I hope this shows!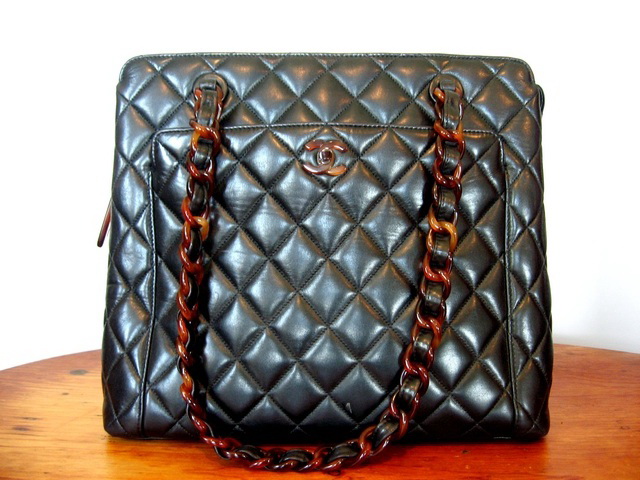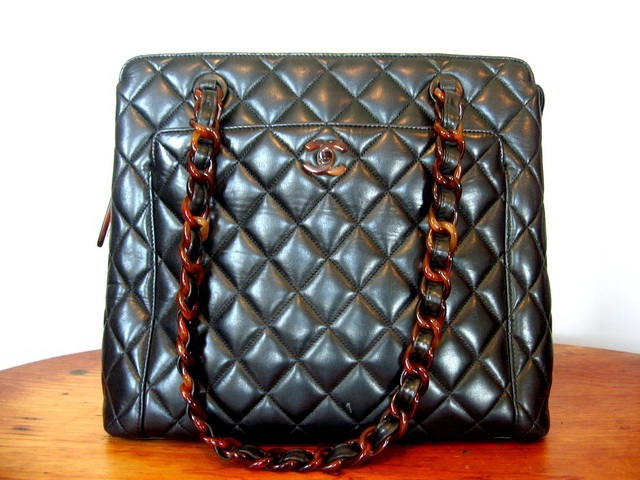 Where do you source all of your clothes and accessories?
Oh…where I source my vintage & designer clothing & accessories is a secret! 
Where do you think your love of vintage comes from?
I love the history that vintage clothing carries with it.  I bought my first piece of vintage in grade school because if Cyndi Lauper, I was a huge fan!
What inspires you?
People who do good and give selflessly of themselves, my son, and people who take creative liberties with fashion.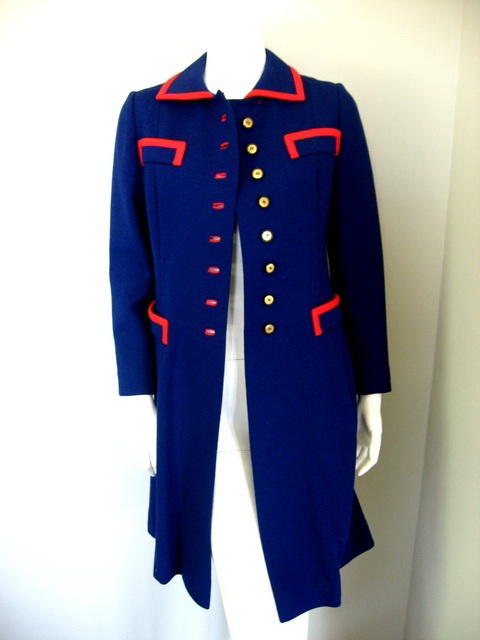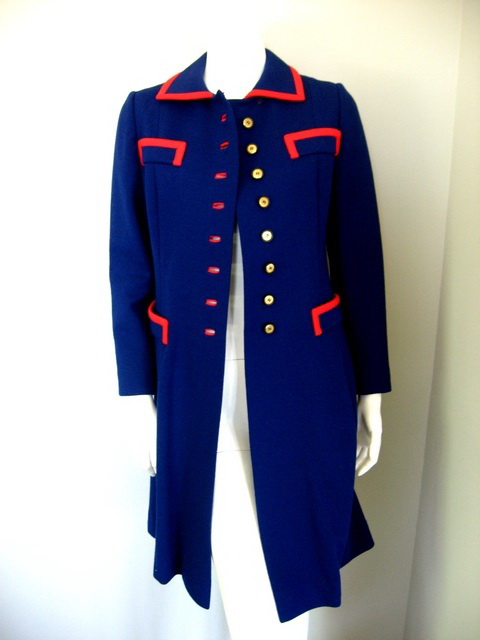 Describe your own personal style
I am definitely a hybrid dresser, I mix a lot of vintage  with current designer pieces.  Currently I'm really into  skinny jeans, sky high heels, and leather jackets!
Do you have a muse?
My muses are mainly everyday people that I see while I'm out and about.  People who take fashion into their own hands and don't follow a rule book.  Regardless of whether I like their style, these people inspire me.
What are your wardrobe staples?
It is always changing, but currently denim and leather jackets.
strong>Do you follow designers, if so which ones?
I love Karl Lagerfeld, Alexander McQueen, and Rodarte just to name a few.
Do you shop on the high street, if so what are your favourite stores?
I do a lot of online shopping from Neiman Marcus, Gilt Groupe, etc.  When I do go out shopping for basics I head to H&M, Target, and Banana Republic and then I mix these pieces with vintage or high end designer!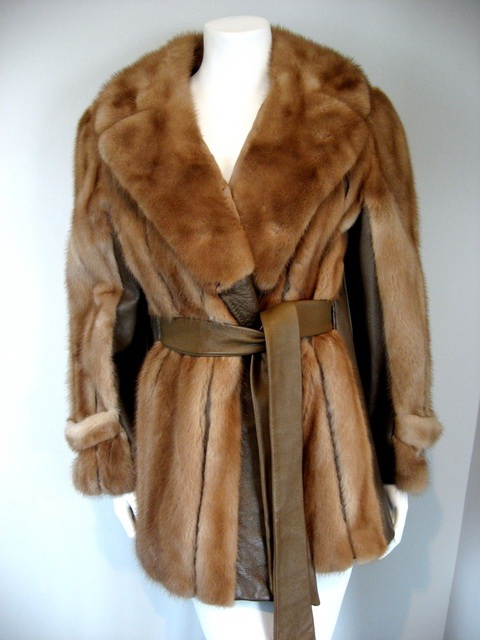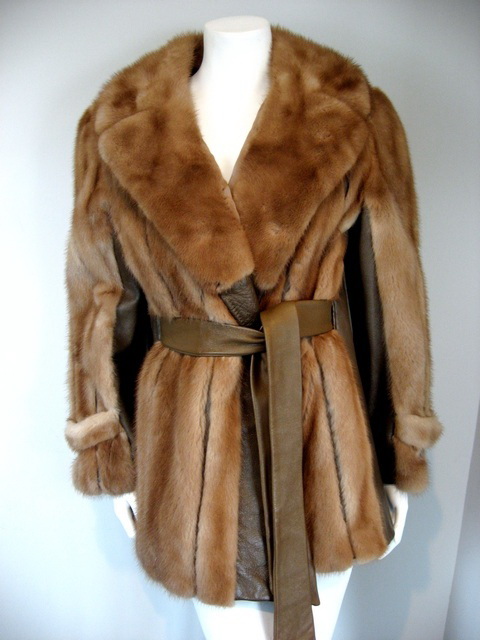 What does 'style' mean to you?
Style to me is an outward expression of yourself, mood, or attitude at the moment.
What is the best vintage piece you have ever purchased?
Wow, there are SOOOO many, it's hard to choose!  I go through phases of obsessing over certain vintage designer pieces, for example for awhile I was collecting Vintage Christan Dior shoes, then it was Vintage Yves Saint Laurent Shoes, and now I'm really into Vintage Gucci as you can see from visiting Rice and Beans Vintage!  I guess my favorite piece that I personally owned was a pair of Vintage 70's Gucci Boots.
Do you collect anything other then vintage clothing & accessories?
Currently no, but I used to collect Vintage Mexican Pottery, well actually that's not true I do collect Mid Century furniture and Mid Century Chrome lamps and of course shoes!
Do you have any advice to offer anyone wanting to open an online store like yourself?
Do what you love, regardless of what it is.
What are your future hopes and dreams?
To continue to grow Rice and Beans Vintage and live a happy life!