Last Updated on 21st August 2009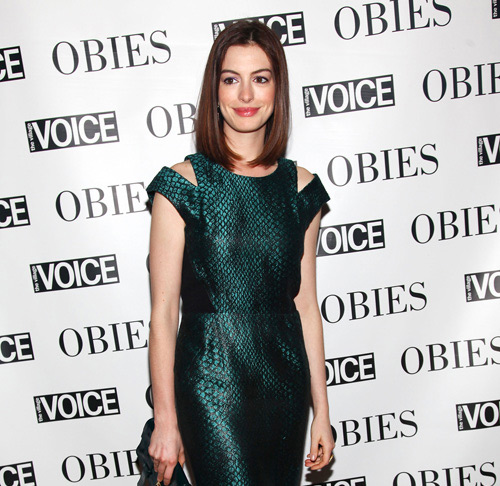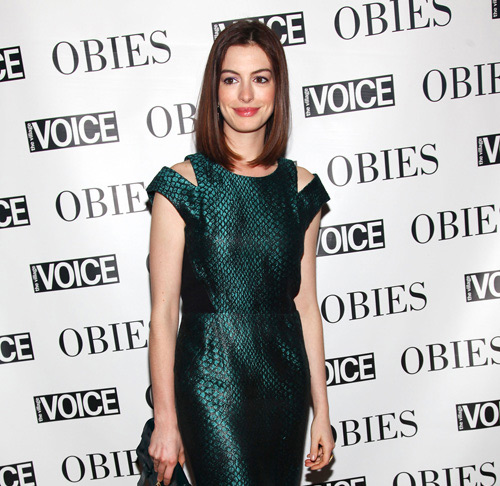 Anne Hathaway has an "irrational" love for Chanel.
The 'Bride Wars' star admits she would buy a dress made by the French fashion house even if she didn't like if it.
The 26-year-old actress said: "I will always love Chanel and I am completely irrational when it comes to their clothes. I will see a dress and not like it but when I hear it's Chanel, I suddenly have to have it."
When it comes to everyday fashion, Anne has a much more relaxed role model , Oscar-winning actress Kate Winslet.
She explained to Britain's New magazine: "No one gets this because she's not known for her style, but I love the way Kate Winslet dresses. She is always so down to earth, but also really chic. And of course, she is an amazing actress and I love how you become so lost in her movies."
Anne – who was recently named the face of Lancome's Magnifique fragrance , also recalled her early disastrous experiments with perfume.
She said: "I remember being given my first fragrance when I was 12. It was a peach body spray and when you're young, you don't really understand the idea of less is more.
"Now, as the face of Lancome's Magnifique I have to say that it's one of my favourite scents. I love the smell of fresh roses."