Last Updated on 12th May 2017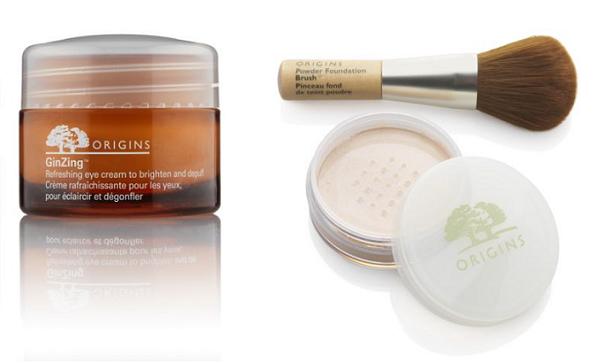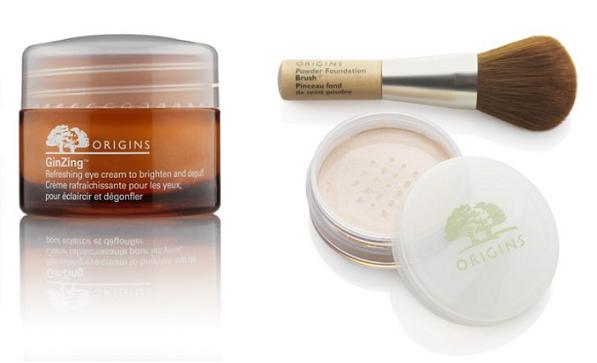 Skin-care experts Origins have launched three nifty new products to add to their collection. We popped down to their London offices to try them out.
We've come to expect good things from this brand, whose products use only organic ingredients, plants and natural oils, and our expectations were duly met.
We were first introduced to Brighter by Nature skin tone correcting serum, Origins' answer to uneven skin tone and premature skin ageing. Launched last month, the serum , containing yeast extract, vitamin C, Japanese basil leaf, cucumber extract, sunflower seed cake, barely extract and salicylic acid , acts to help eliminate the appearance of stubborn dark spots and dullness, resulting in brighter, more luminous skin, and it's already becoming a best seller. Rubbing a little into the back of my hand, I must admit my skin looked and felt brighter, fresher and more radiant than before, and it smells delicious. Brighter by Nature is available now, and costs £30.00
Next we were shown GinZing, a refreshing eye cream to brighten and de-puff. Helping to offset the visible signs of fatigue around eyes, GinZing refreshing eye cream , containing the potent panax ginseng, caffeine from coffee bean, magnolia extract and natural optic brighteners – is a natural, clinically proven morning rescue eye cream that instantly reduces the appearance of dark circles. This little pot of gold , with its wonderfully light crème texture , is like a shot of espresso for tired eyes, and if yours are anything like mine (especially after a late night), this cream will come as an absolute god-send. GinZin refreshing eye cream is available from October, and costs £20.00
After discontinuing their makeup line, we were pleased that Origins are re-introducing a new product – Multi-grain, a high performance mineral foundation fortified with oats, vitamins and minerals, and SPF 14. Dobbed as 'breakfast for your skin', the loose powder foundation is packed full of minerals, oats and vitamins and, get this, it actually has skin benefits. I'm probably what you'd call a foundation-phobe, but this loose powder is so light and sheer it gave my skin a gorgeous flawless, natural finish. I've been turned, I absolutely love it. Multi-grain makeup SPF 14 is available from October, and costs £20.00
Whilst I was there I also tried out their brilliant skin mapping service, where I was sat down and quizzed about my skincare regime and problem areas, then given my 'prescription'. To try this out for yourself and find out your recommended products (mine are currently on their way), you can book yourself in for a mini-facial at any Origins store for £15, which is then redeemable against any of their products.
Psst, now's a great time to be buying Origins goodies: Starting September 4th and running for a month, you can choose from one of four starter sets worth £20 to complete your skincare regime absolutely free when you spend over £25 on any skin care product. This promotion is running in Origins stores and online, at www.origins.co.uk.