Last Updated on 19th October 2013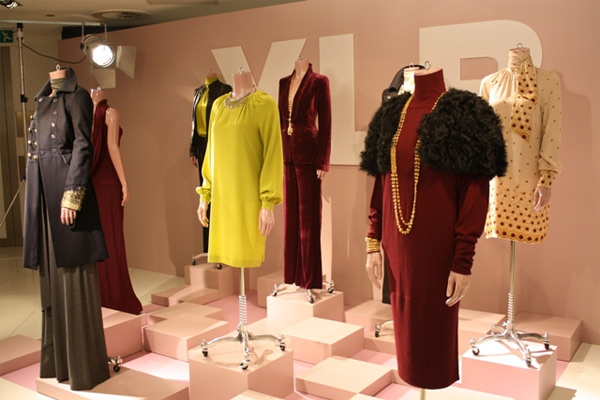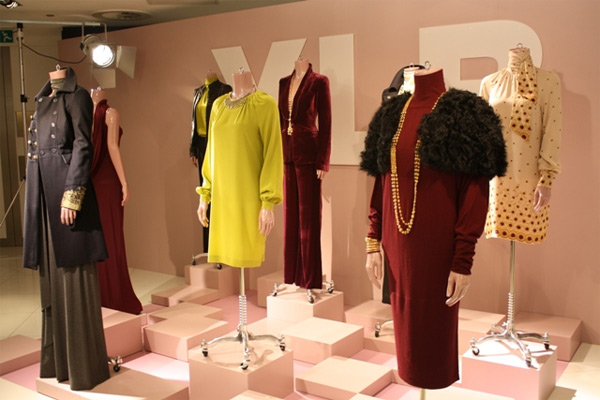 Yasmin Le Bon is world renowned for her beauty, her 80's pop icon husband and now her new collection for Wallis.
Wallis has previously had the reputation of an older woman's brand, but Yasmin Le Bon's first collection will most definitely put Wallis into the fore-front of high street fashion.
When entering the show room there were two things that caught my eye. Number 1- The beautiful burgundy, backless goddess dress that gave me immediate envy of the mannequin that was dressed in it.
And number 2- the intricate, ethnic looking jewellery that looked like it had come from Aladdin's cave. The jewellery collections, on their own, are beautiful pieces that would add texture and depth to any garment but alongside the garments from YLB, they highlight and complement each other perfectly.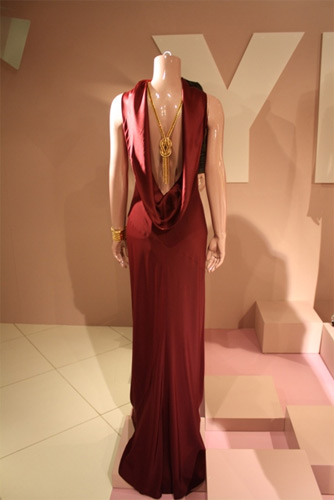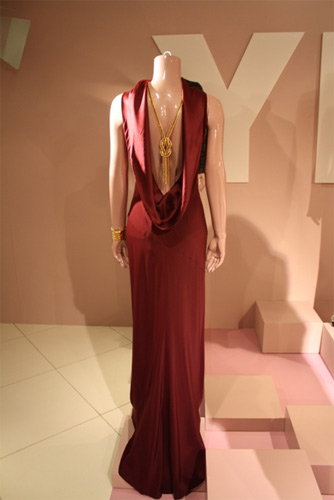 The design of the jewellery, as well as other pieces from the collection, is inspired by Yasmin's Persian heritage. Including her Persian roots into the design process, Yasmin wanted to create 'a wardrobe I truly want for myself'. And she certainly has done this as she looks wonderful in every one of her creations.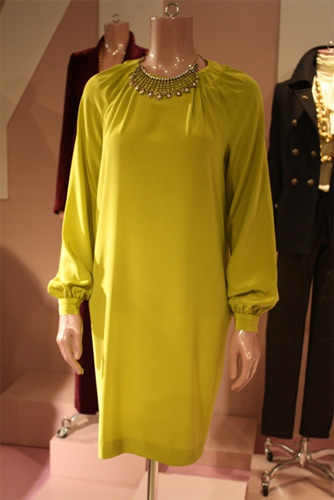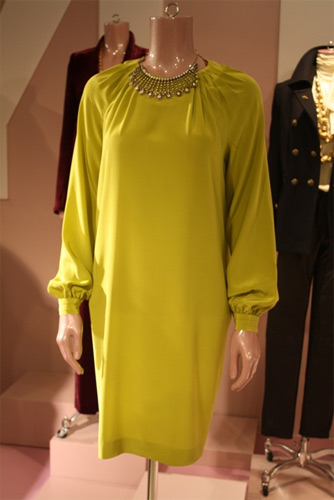 My personal favourites from the collection are the sweeping, to-the-floor dresses that just scream GLAMOUR! The red, burgundy, grey and green dresses are very reminiscent of old Hollywood glamour and also of catwalk designs by Gucci and Versace. Their elegant lines and jewel colours make them stand out in a crowd; this was proven at a recent fundraiser where Yasmin wore one of her designs with pride. I can predict many a young starlet trying to get their hands on these dresses for red carpet events!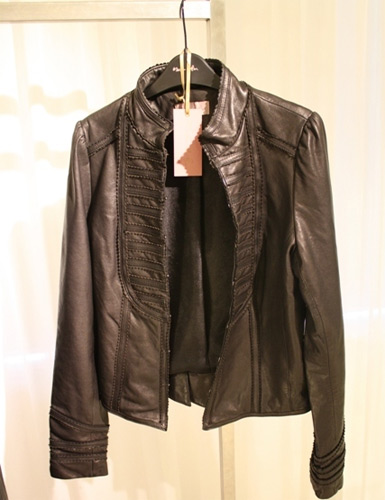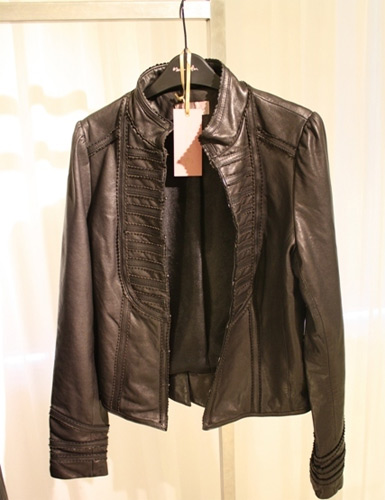 It is not only her goddess dresses that echo catwalk creations. Her leather military jacket and her heavy duty military winter coats are similar to Balmain creations for Spring/Summer 2009. They are chic and a great alternative for those who cannot fork out a fortune on the Balmain interpretation of military, gothic glamour.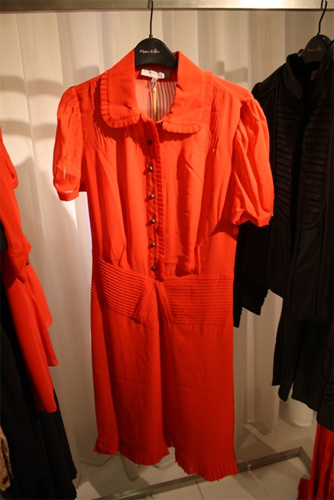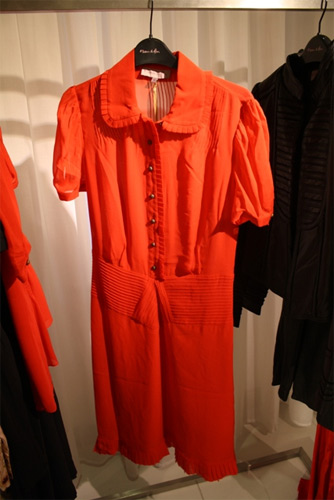 As well as the bewitching charm of her column dresses and the military-glam catwalk style jackets, Yasmin's collection holds a very practical approach too. The casual pieces are perfect for office wear and weekend wear without being too dull and formal. The fabrics are luxurious; chiffon, leather and jersey, but they are applied to practical and simplistic designs that create a great capsule wardrobe.
Critics may have seen this collection as the mature woman's version of Kate Moss at Topshop; however this is certainly not the case. From plain tea dresses in red and black, bang on trend, long sleeved mini dresses in green and black and long sleeved, high necked blouses in navy and green, the collection manages to embody both what young professionals and what yummy mummies want from their wardrobes.
Yasmin's creations are just what Wallis need for the great British public to become reacquainted with the stylish nature of the high street brand. Yasmin has impressively created her vision; to create a 'timeless collection.'
(Comprising of 20 styles in various colour options, Yasmin's collection 'YLB for Wallis' will be available to buy exclusively at ylb4wallis.com from the 12 September 2009 and in our top stores from the 15 September 2009.)