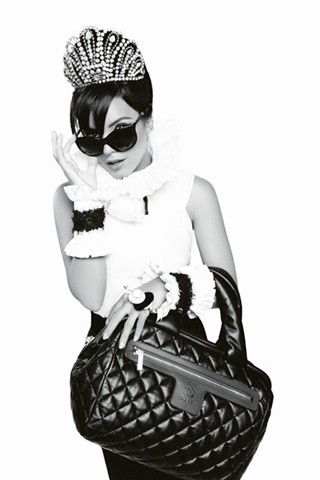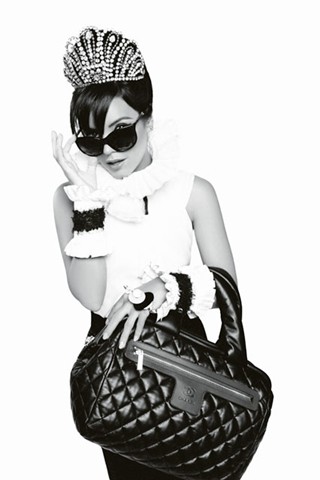 As the new face of Chanel's Coco Cocoon collection , which launches in two weeks , Lily Allen seems to have made quite an impression on Karl Lagerfeld.
Lily modelled the luxury sportswear bags for a shoot with Lagerfeld, and the Chanel designer was filled with nothing but praise for the young singer. He told Vogue.co.uk:
"I love Lily Allen. She looks a lot like Gabrielle Chanel and she is a self-made woman. She is cool, young and extremely witty.
"Photographing her for this advertising campaign was fantastic fun, he said. "She is extremely inspiring and is completely taken with the bags , with her typical English reserve!
Wow, what a way to make an impression, hey? Actually, we couldn't agree more with Mr. Lagerfeld , Lily looks amazing in the shoot, and we bet she's not opposed to being compared to Ms. Chanel, either.
[Images]