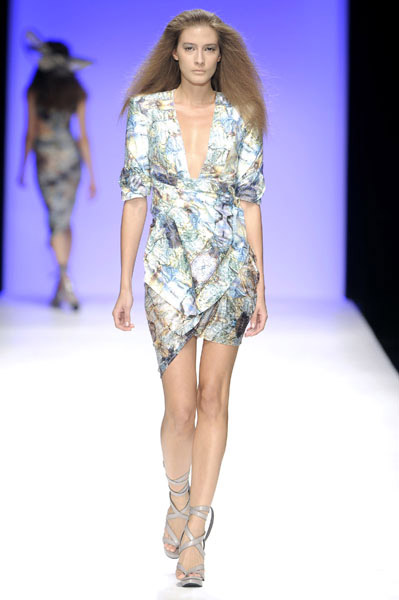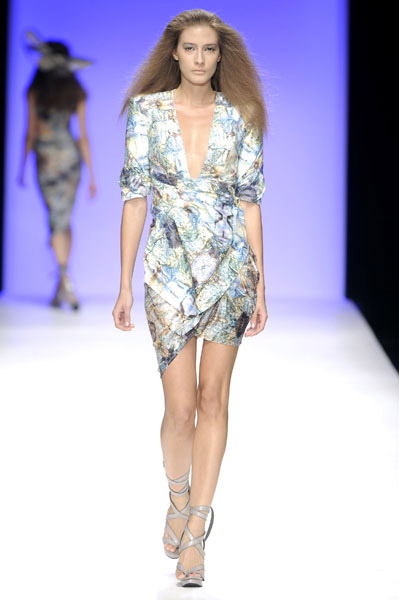 Tight, tight and super tight. Aminaka Wilmont went beyond body con and created a whole new level of cling. Yes there was Lycra, yet the cuts were short and tight but no it wasn't slutty, instead it was beautiful and feminine.
In a collection inspired by dancers and industrial spaces, soft colour palettes were set against laser cut pieces and their trademark prints. Butter soft leather added a further dimension with magnificent head pieces creating an ethereal feel.
Tiny playsuits seemed less revealing thanks to fabulous draping. The longer pieces were sexed up with strategically draped shapes. And thanks to the earthy colour palette everything felt soft, girly and not intimidating.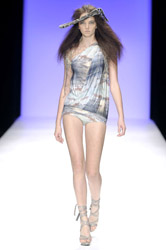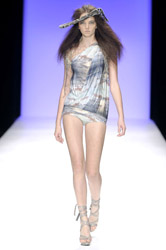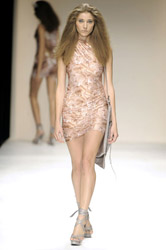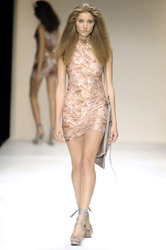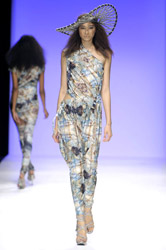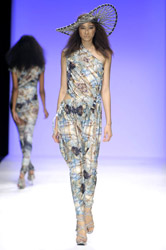 The leather was amazing, it was edgy yet wearable. And the embellished shoulder detail was divine. What's more the models weren't stick thin, glorified coat hangers. Rather they were curvy, still slim, but with boobs, hips and thighs and because of that the clothes oozed sex appeal. My favourite piece was the three quarter length sleeved number. It had a graceful elegance to it that was both wearable and chic. Also note the exaggerated shoulders, a look which will stay on trend right through Spring/Summer.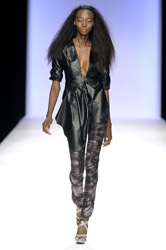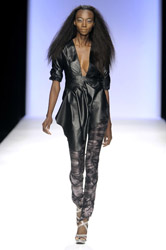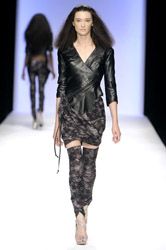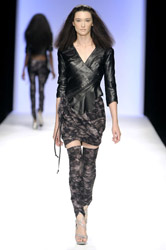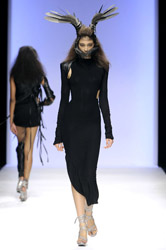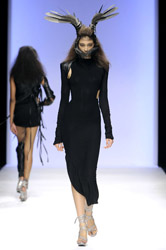 So, could Aminaka Wilmont be the next Herve Leger? With cuts and shapes like these then why not?!