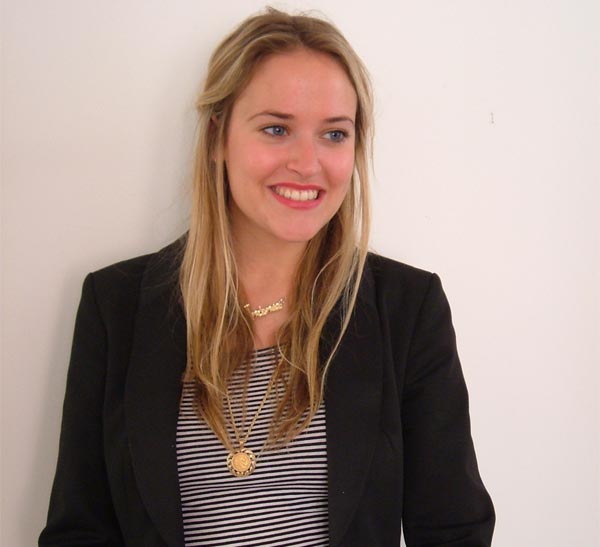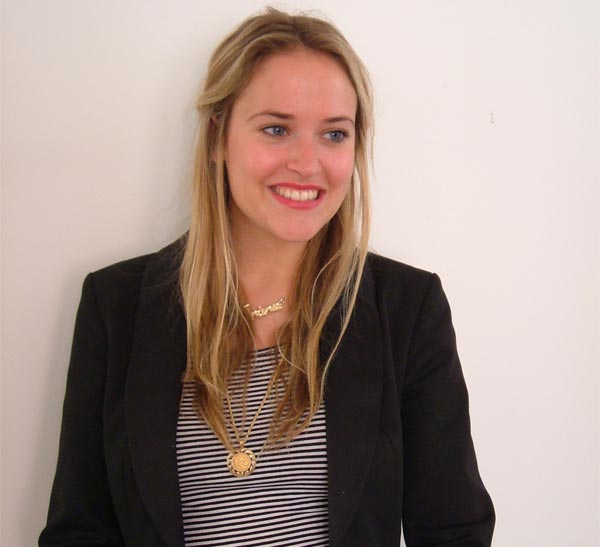 If like us, you love my-wardrobe.com, then you're going to love my-tv which offers the latest bang on-trend advice in high fashion clothing, shoes, and accessories. Check it out for tips on what to wear and how to wear it with style this season. We managed to nab my-tv's gorgeous presenter Antonia O'Brien for a quick interview on everything from key fashion trends to London hotspots…
How often do you go thrifting and what are your favourite shops? Do you buy a lot online
I love raiding second hand shops and flea markets for diamond pieces. There is nothing more rewarding than finding a really special unique piece. My most precious to date is a beautiful cream and bright red wool Celine jacket, its fabulously Dallas and Dynasty.
The wonderful thing about shopping online is how accessible it is. I have no will power whatsoever, so I'm always having a cheeky browse and keeping on top of New-In at work (my-wardrobe.com.)
Its so easy and best of all you don't have to wrestle anyone in the fitting rooms , you can try on your prize pieces with every shoe in your wardrobe to make sure it is just right.
What are your favourite trends this season?
I have always been an avid fan of power dressing and exaggerated shoulder pads , at last I don't look silly dressing up in my mums old Escada! I love sharp tailoring and fierce architectural shoulders are huge this season. Mannish styling always appeals to me, right now I am after a pair of tailored high waisted harem pants from French label By Zoe and a vintage brogue for that Marlene Dietrich look. And of course stud embellishment , every girl should own a little bit of rock chick fashion.
What do you think of the 'Balmania' craze?
With Balmain you buy a trend and a strong sexy attitude, that's what has made it such a fierce craze this season. Sharp shoulders and power silhouettes are so empowering, Balmain has come back at a time of uncertainty when women want to feel and look fantastic in super sexy fitted leather and sparkly sequins.
What will you be wearing this season?
I have just invested in this seasons must have Acne boyfriend jeans, which have a loose fit and nip in at the ankle. They are fabulous –  they work with my patent ballets and look slick with killer shoe boots. And of course anything and everything with that eighties power dressing vibe  , the bigger and sharper the shoulder pads the better!  I love that eighties silhouette.
Do you have any beauty secrets?
My mum has taught me to never let my face feel dry and tight and to avoid washing it with water , washing my face with soap and water is absolute sacrilege! I am devoted to my Dermaloigica routine which makes my skin so clean and beautifully soft. It is all about the ultra calming cleanser, super-amazing daily microfoliant and then followed by skin smoothing cream , nothing else comes close.
Do you like reading fashion blogs?
I have been following some slick blogs recently- my top reads are Kingdom of style and Style Noir. I love how they combine fashion with art, film and culture so you are right up to date with all the right goings on. Oh and What Katie Wore , I love the idea that her doting boyfriend wants to take her photograph every day , so romantic.
Have you always wanted to work in fashion? What is it about fashion that you love?
I have always loved dressing up in my mums clothes which at the time I thought were ridiculous , honestly, who would have seen the major comeback of the shoulder pad?  I love how fashion can really pick you up, a sparkly dress can instantly make you feel ready to disco or how wearing a bit of bright colour can really cheer you up. It's the ability to express yourself through fashion that has always fascinated me.
If you could have any designer dress you for the red carpet, who would it be?
I would have to go for head to toe Alexander McQueen, the bad boy of fashion would never disappoint and I would look and feel achingly cool and sexy in his designs. He knows how to create a red carpet superstar!
Any celebrity style crushes?
At the moment I am head over heels for Jamie Dornan and have seriously felt this way since seeing him in Marie Antoinette, so smouldering. And Diane Kruger , I once heard her be described to have a 'slow burning beauty' , so true, I never bore of her beautiful looks and flawless style.
What is your favourite thing about London? Any cool places we should know about?
I adore the Columbia Road flower market in east London, they have the most outrageously beautiful flowers, you can stroll for hours on a Sunday morning. If like me you love tea and home made cakes you will adore Betty Blythe in Brook Green, it is so quaint and delicious –  the millionaire shortbread is dreamy. For the bowling fan , go to All Star Lanes in Bloomsbury for a burger and swing dancing.