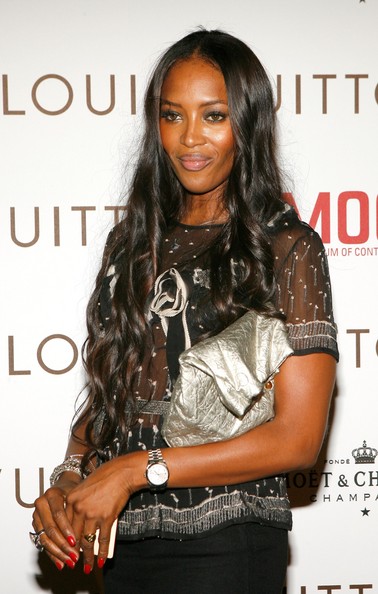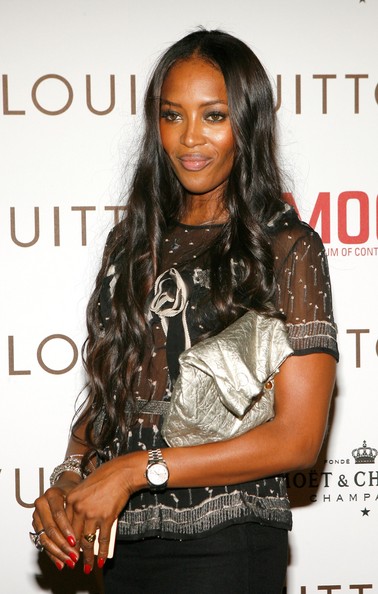 Supermodel Naomi Campbell is collaborating with Louis Vuitton for charity.
For the collaboration, Campbell has selected a versatile Vuitton bag , covered in its coveted monogram print , to retail in 439 of the luxury label's stores, where a portion of its sales will go to the White Ribbon Alliance.
The bag, not yet named, will retail for €1,900 (that's around £1,752) and will go on sale next March to coincide with Women's Day in the same month.
"I think it's going to sell really well, Campbell told WWD.
The supermodel , who began modelling for Marc Jacobs aged 16 , is a global ambassador for the White Ribbon Alliance, an organisation dedicated to reducing maternal mortality worldwide.
"People say fashion people don't do anything. We do a lot, she said.
And she's right , thinking about fashion's latest faces to have championed a charity, there's quite a list: Annie Leibovitz and Giles Deacon designed pieces of luxury luggage for Louis Vuitton to help the Red Cross, numerous actors, artists and musicians recently came together at the Art of Elysium's Heaven gala to raise money for the charity, and Jasmine Guinness and Elizabeth Hurley did their bit earlier in the year by donating photographs to the Royal Mail for a series of charity stamps.
Phew. We're big fans of this fashion-for-charity stuff. We can't wait to see Naomi's bag, either.