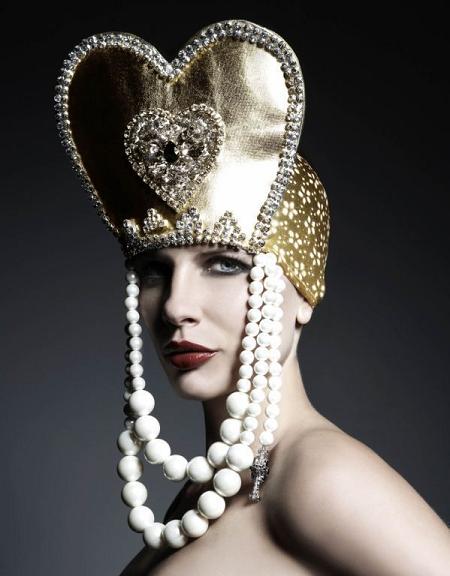 Cult British fashion label PPQ have teamed up with the Schweppes Abbey-Well 'Get Britain Sch…wimming' campaign to design a range of one-off stylish swimming caps. We never thought we'd see the day…
In a bid to get people swimming, PPQ have designed four swimming caps influenced by British heritage which represent four distinct British fashion eras , Punk, 50's Britain, Rockabilly and Royal , and the result is nothing short of a swimming sensation.
"We looked at classic British style and sub-cultures and aimed to capture this nostalgic theme on the swimming caps by using classic fabrics such as gingham, fun-sun pastels and iconography from the monarchy and punk period, said PPQ's co-founder Amy Molyneaux.
Carlie Lawrence, senior brand manager at Schweppes Abbey-Well, added, "it makes perfect sense for us to collaborate with PPQ, the nation's most cutting-edge label. They've transformed one of the most famously mundane items of sportswear into four works of art.
Ranging from rubber and studs on the Punk cap to gingham and lace on the Rockabilly, the exclusive swimming caps are set to be a unique piece of fashion history.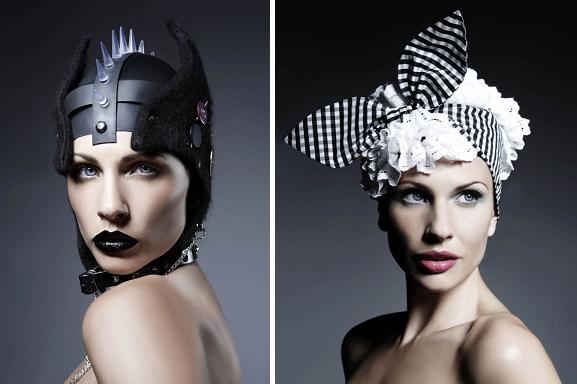 PPQ are certainly doing their bit in encouraging exercise , first it was their range with Adidas, and now it's these swimming caps. We're just faced with one problem; all the designs seem too good to wear to the pool…
The exclusive PPQ caps will be available through a charity auction on eBay, where all money raised will go to the Swimming Trust.