Last Updated on 3rd November 2009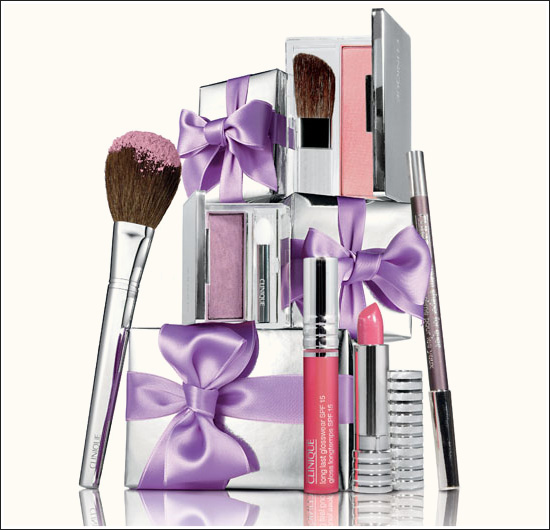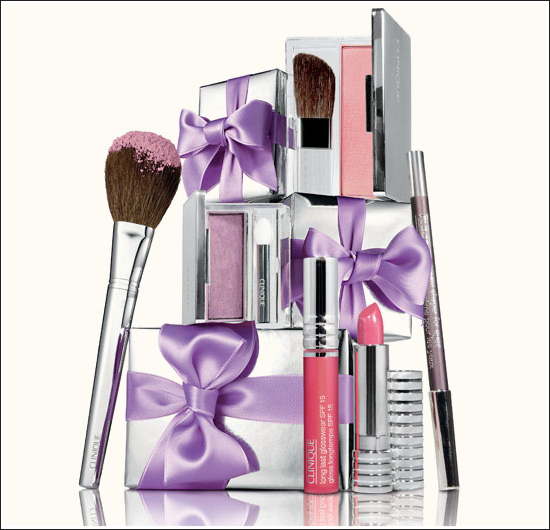 Clinique has launched a new limited edition make-up range for Christmas. But you're going to have to love purple as much as Dot Cotton to be excited by this one.
The Black Tie Violets range features products for eyes, cheeks and lips in hues that vary from plum to sugared almond. Apologies for all the food references – I think I must be a little peckish.
But with statement lips big at the moment, it's all about the lip glosses, lipsticks and lip liners. I'm predicting the Different Lipstick in A Different Grape (£14.00) will be a best seller. The creamy formula wears medium to sheer. Check it out if you can.
However when it comes to ideas for stocking fillers the Colour Surge Eye Shadow Quad (£22.00) and the Shimmering Stripes Powder Blusher Quad (£23.00) hit the mark. One of my gripes about cosmetics packaging is that often it can make what has been a generous gift appear a little unsubstantial. Not here.
Now, although not all of the shades in this range are, in my view, particularly flattering or modern, I'm disappointed to see Clinique has wimped out when it comes to the High Impact Curling Mascara (£14.50). It comes in black and I can't help but think they've missed a trick here. A decent, decadent, deep-purple mascara is certainly on my Christmas wish-list.