Last Updated on 16th November 2009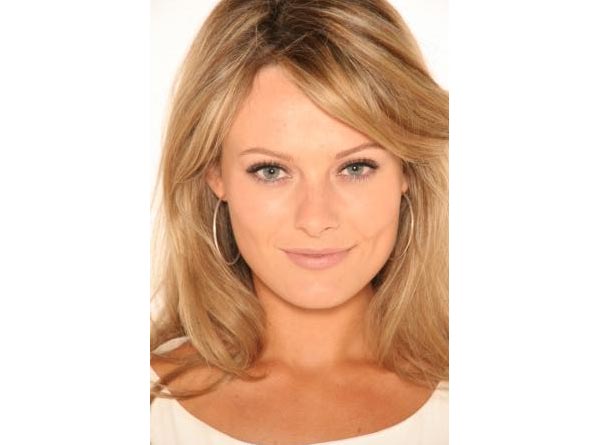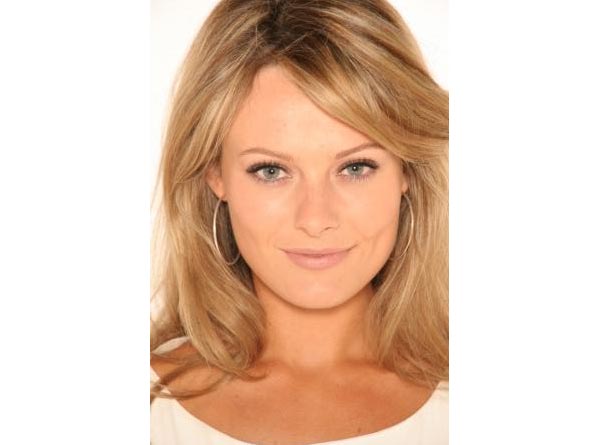 Sarah Jagger has an unusual job. For a start she gets to touch the faces of famous people for a living. As a make-up artist regularly called upon to style people for the red carpet, for music videos and for photo shoots, you may not think that is anything out of the ordinary. However Sarah doesn't just apply make-up with a brush. Oh no, that would be too easy. Sarah specialises in applying permanent make-up with a needle. Ouch.
Once a model, a passion for cosmetics drove her to pursue a career working behind the camera. Cue a diverse list of celebrity clients including Reese Witherspoon, Tamara Beckwith, Maggie Smith, Venus Williams, Paloma Faith and not forgetting the boys, Jack Osbourne, Frank Lampard and Roger Federer.
But it wasn't until one of her clients complained about being caught out not looking her best, that she was inspired to make the move into the mysterious and often misunderstood world of semi-permanent make-up.
"A very well known client of mine was fed up of always ending up on the 'stars without makeup' section of magazines, of always being snapped when she popped out for a pint of milk in the morning.

"She told me that she wished I could tattoo the make-up onto her face so that she could wake up with it on in the morning. This led me to research semi-permanent make-up and I was disappointed to find very few makeup artists actually doing it.
You'd be forgiven for not being too familiar with how semi-permanent make-up works. We may have embraced all manner of cosmetic procedures that require the use of a needle, but so far, semi-permanent make-up seems to have slipped under the radar.
Much like a tattoo, a needle implants pigment, rather than ink, onto the very shallow layer beneath the skin. It can be used for lip liners, lip colours and eye liners.
Modern pigments fade gradually over time but this has not always been the case and perhaps accounts for the image problem the treatment seems to have.
Sarah is championing semi-permanent make-up as an anti-ageing treatment. But does she agree that the treatment has suffered in the past from being associated with women with overly dark lip liner or brows so arched that they resemble a seagull in flight?
"It absolutely has an image problem, she says, "but it's getting better. Unfortunately there are still women walking around with terribly obvious semi permanent make-up, which is a real shame.

"There is some very good equipment available now. Most semi permanent make-up artists have swapped their hand held, manual tattoo pens for high- tech digital systems that ensure a safer way of working with more predictable results. Pigments are also getting better and safety standards are becoming stricter.
Indeed semi-permanent make-up has come a long way over the years, from a heavy and obvious make-up style to one that aims to look as natural as possible. Sarah is arguably one of the make-up artists who have revolutionised its application.
"It doesn't look unnatural…however you must go to someone good. I trained in Harley Street and went on to come up with what I think is a natural looking and very precise technique to enhance the features.

"A fine needle can produce much more precise results than a brush or pencil. For instance, you could pencil in the eyebrows. However I can recreate individual hairs so that they blend in seamlessly with natural hairs.

"I begin by applying anaesthetic cream to the area, which takes 10 minutes to work. I then use make-up to show my client the effect they will get, as well as acting as a guideline for me.

"I use a lot of measuring techniques to ensure that, for example, eyebrows match each other and are the ideal shape to flatter my clients face. When they're happy with the shape and we have discussed pigment colours, I then tattoo the area using which takes around 30 minutes.
Nevertheless we still seem to be squeamish about semi-permanent make-up, even though paradoxically plastic surgery doesn't seem to faze us. Many of Sarah's clients are celebrities. If you were asked to name a celeb that has gone under the knife you'd probably have no problem naming ten. But try to name one with semi-permanent make-up, and it's much trickier.
There's no doubt that celebrity culture is now one of the best marketing tools the beauty industry has. You only have to look at the amount of celebrity perfumes around or D&G's choice of Scarlett Johansson as the face of their make-up line for proof of that. So does Sarah think that celebrities can help to change the misconceptions people have about semi-permanent make-up and help make the treatment a little more mainstream?
"Celebrity culture certainly is a very effective tool and I'm not sure that will change for a long time. Everyone loves a makeover. Celebrities are a canvas for a collaboration of designers, stylists and makeup artists to show their work off. We see what a huge difference good makeup and hair makes and it inspires us to make the most of ourselves.

"Celebrities often have semi permanent make-up because it ensures that they look good all the time. The symmetry it creates also means they look better on camera. People talk more openly about cosmetic procedures now, which I think is the reason we are hearing about it more than we used to.
Clearly, there is still a long way to go. And to date not many celebs have really talked about it having the treatment done. But from one form of public scrutiny to another, there are hundreds of women who turn to semi-permanent make-up after illness.
Sarah treats women who have lost their eyebrows or lashes due to age or from chemotherapy and also those who cannot apply it very well because they lack good eyesight or a steady hand.
"Eyeliner is great for bringing definition to the eyes…I find that different ages have it done for different reasons. Younger women do it for fashion reasons or because they are too busy with kids or work to apply it.

"More mature women tend to have it done for an anti ageing effect or because their eyesight isn't as good as it once was and they have trouble applying it well.
Clearly, there a multitude of situations that lead women to seek out semi-permanent make-up treatments. It's also clear whatever their reasons for wanting it, and perhaps because the treatment is so similar to a tattoo, it is not something that women seem to do lightly.
So, with that in mind, there's just one more question that I absolutely have to ask Sarah. When she's applying the make-up, is she ever worried that her hand will slip?
"No! I have an incredibly steady hand.
Visit SarahJagger.com