Last Updated on 7th December 2009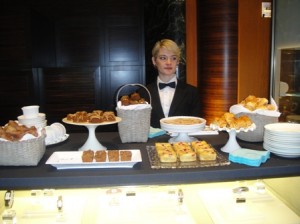 I've just come from Miami where I was on a fashion/Design Miami-related trip and I can't think of a better way to start my first day back in the city (on zero sleep no less), than with a breakfast at Tiffany's! Held before the store opened to the public, I was able to ogle a bunch of Tiffany's holiday baubles while indulging in some sweet treats (pastries and diamonds — wouldn't it be nice if every day started this way!?).
I've been to many Tiffany boutiques over the years — the dim one on the Residenzstrasse in Munich, the mid-size one smack in the middle of the Bal Harbour shops in Florida, the quaint one in East Hampton — but nothing can quite live up to the sensation you get when you walk into the flagship Manhattan location and are bombarded by the glare of some of the worlds finest jewels.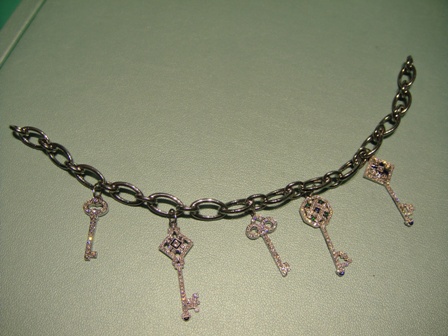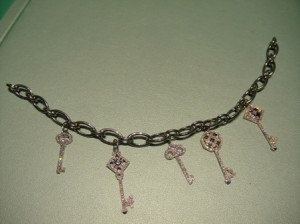 This holiday season it's the Tiffany keys that are really making a splash. I've seen ads all over the place and I couldn't even begin to count the number of women I've spotted wearing one of the collection's pendants whether it be around their neck or on a bracelet. The keys come in gold, silver, white gold, rose gold, titanium, and platinum with Celtic inspired designs. Diamond details and an array of matching chains are available (prices start at $100).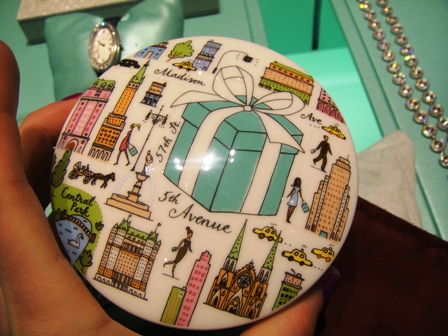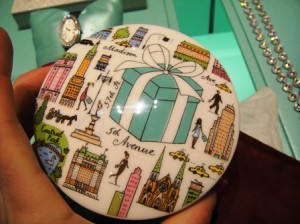 The selection of under $100 items (which, back in the day, included a slew of Elsa Peretti earrings!), has seemed to dwindle these past few years, so it was nice to see that there were some fun options in that price range being offered for holiday. A stand-out was the above trinket box which retails for $95 and is a Manhattan-inspired take off of the classic Tiffany one. For those looking for $100 to $250 buys there are significantly more options however including a number of Peretti's signature pieces which you can browse by clicking here (it seems her signature hearts never go out of style!). For just a wee bit more you can get the timeless Peretti Bone Cuff. It just recently came-out in Charcoal for $395, which insistently I prefer over the $650 silver version — it's a bit darker, edgier, and more versatile.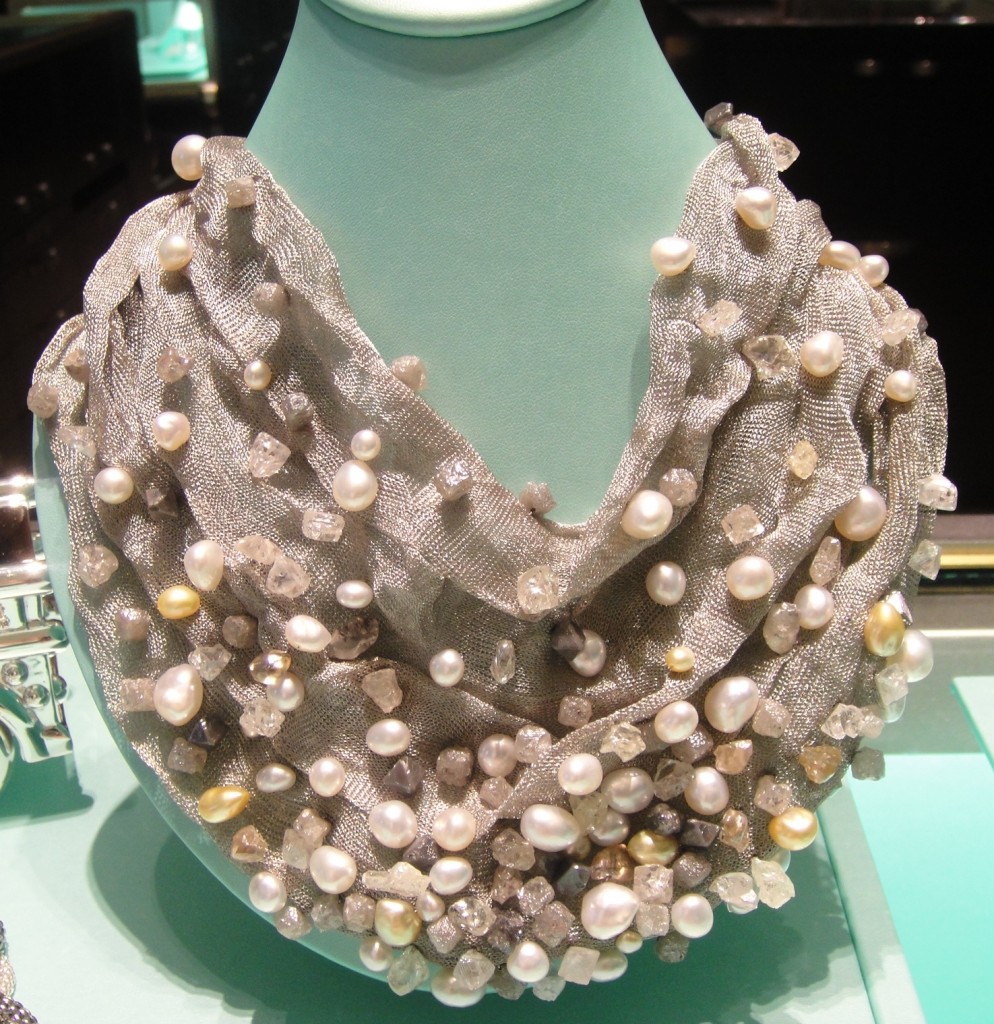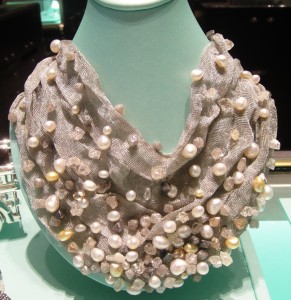 On the opposite spectrum there's Frank Gehry's breathtaking collection. I've long followed the architect's work and even went to Bilbao just to see the Guggenheim he so expertly designed over there, so it's little surprise that when it comes to his Tiffany's collection I'm seriously o-bsessed. Everything from his earrings to his vases have been meticulously designed and are wonderfully original (and those who are Gehry fans will be excited to find that many of his pieces are fish-inspired). Unfortunately budget-friendly this collection is not; the one-of-a kind-piece above retails for $750,000, though that does make the $12,500 cost of the Paper Cuff I'm coveting seem like pocket change!
To see more check-out Tiffany's uber-comprehensive website!