Last Updated on 12th May 2017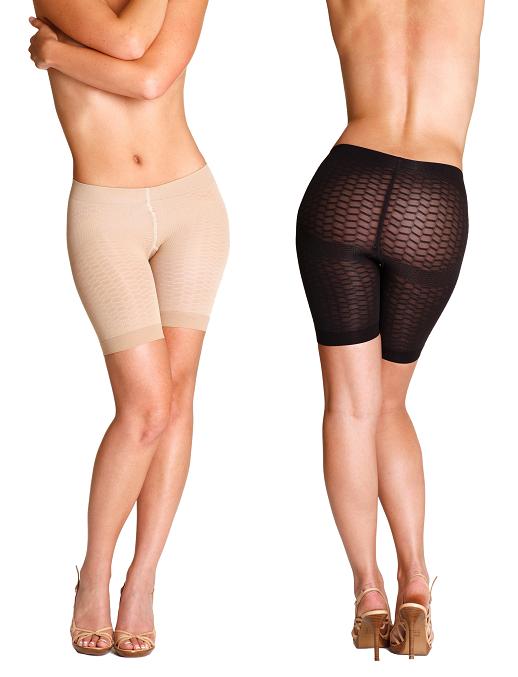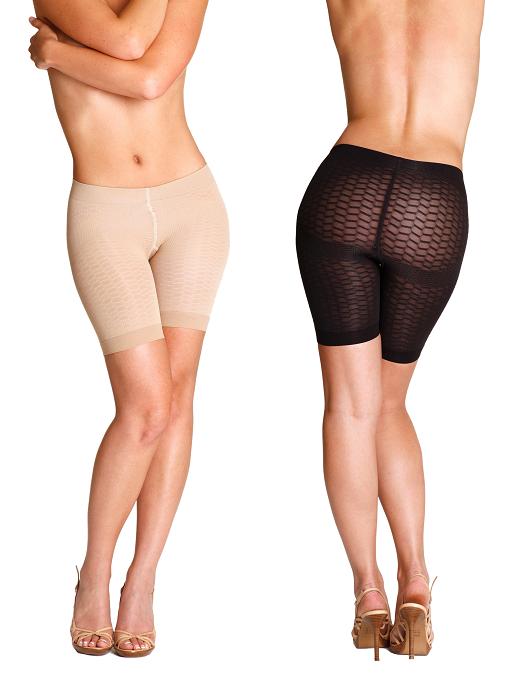 When we heard about Debenhams' cellulite busting, fat reducing, thigh slimming control pants, we thought they sounded like the things miracles are made off. Naturally, we had to get our hands on a pair and put them to the test.
Now I'm the sort of girl who lives for short skirts, mini dresses, denim cut-offs and, very occasionally (when the aforementioned is in the wash), some spray-on super-skinny jeans, so hey, I'm all for anything that promises to prime my pins and make them Alexa-Chung-drool-worthy.
Unfortunately, this was my , or perhaps the pants' , downfall. You see, if, like me, you don't do boyfriend jeans, wide-leg trousers or knee-length skirts, you'll have a problem with the PeachyBody pants.
Because of what they need to do, the pants reach about a hand's-width above the knee which, let me assure you, is not the best of looks when your entire wardrobe reaches the top of your top thigh. But losing 1-3 inches in 21 days? It's worth a go.
Down I come on day one, PeachBody pants on (after a squeezing struggle) beneath my blackest of black tights, 'very well concealed, Emily, well done,' I think to myself. Four 'what an earth have you got on under your skirt?'s later, with my family believing I have well and truly fallen victim to fashion, I'm not so sure.
Once on, they're relatively comfortable, but ask me after I've taken a trip to the toilet and its a different story. That's if you could be bothered to wait for me after 15 minutes of serious wiggling in every which way to get back into them.
And I'm supposed to wear these things for eight hours a day, for 21 days, consecutively? It's not really happening, is it?
Whether they live up to their claim of reducing legs by 1-3 inches remains to be seen , I confess I wasn't able to wear them for the required amount of time, though when I took them off my thighs were left positively red and hot, so those active ingredients must have been doing something.
For me, the pants fall down on one of my first criteria; practicality. Having said that, if you wear loose-fitting bottoms and are happy to be sucked in eight hours a day for three weeks, these are just the things for you.
Our verdict? Sorry Debenhams, we're a little disappointed. But they do smell nice.
'PeachyBody' anti cellulite shorts, £25 available at Debenhams.