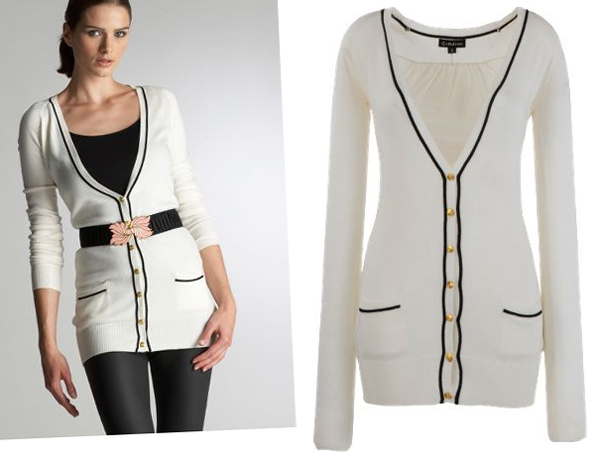 If your purse is feeling a little empty following the party season but your wardrobe is calling for New Year additions, then sieze this perfect opportunity to do some much needed shopping from your desk.
With the sales still in full swing you can get your hands on some great pieces at purse-friendly prices.
It's cold outside and while it may keep you warm you really don't want to throw on your big wooly jumper that makes you look like a machine-dyed sheep. The key to looking chic is that age old trick , layering. We've found a perfect cardigan from oli.co.uk for just £25 £17 that will look great over a little vest and long sleeved tee.
With navy blue piping and gold anchor buttons it channels just the right amount of sailor-chic. Team it with layers and thick grey tights for a cosy ensemble that's stylish and on-trend too.
The cardigan is also not too bulky, so if temperatures continue to plunge you can afford to add another layer over the top without looking like the Michelin man. Nautical cardi, £25 £17 available at Oli.co.uk.