Last Updated on 14th January 2010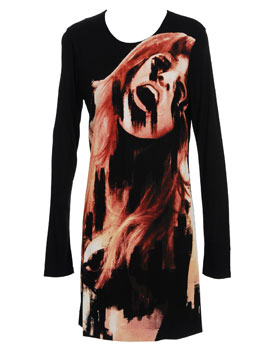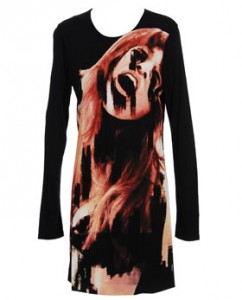 We were very impressed with the Beatrice Boyle for Browns Focus collection last year and we weren't the only ones. Cheryl Cole donned one of her striking t-shirt dresses for the cover of her first single, 'Fight for This Love' and the range flew off the shelves at Browns Fashion.
Luckily for us, the spring 2010 collection has arrived and it's not just t-shirts that we have to choose from this time. The new range includes leggings, a hoody, large shoulder bag, vest tops and this long-sleeved dress in Boyle's eerie 'Gasp' print.
We predict another sell-out… but not before we get there first! Get the 'Gasp' print dress for £85, from Browns Fashion, now.