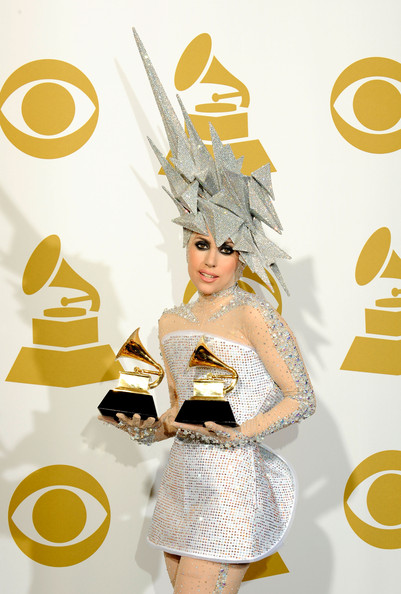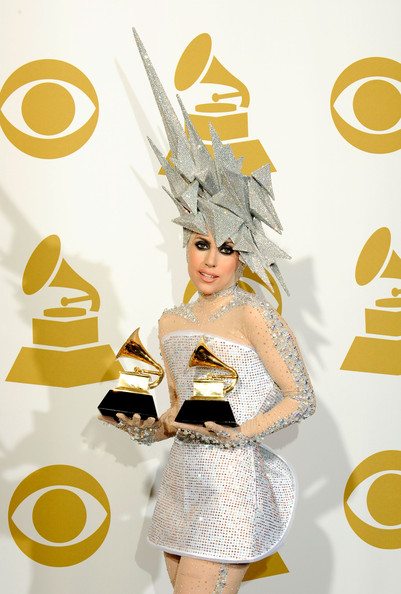 She was never going to let Kelis get away that easily: last night Lady Gaga took her Poker Face to the 52nd Annual Grammy Awards, armed with number of bespoke Giorgio Armani Prive pieces that the Italian designer created especially for her.
The electro-pop princess, who was up for five Grammy nominations at last night's award ceremony, showcased her sartorial style in exclusive couture pieces from Armani Prive, marking the beginning of a collaboration between the pair.
"We hear Lady Gaga's music everywhere we go. It is like a soundtrack of our times," said Armani of his new muse. "In addition to her formidable songwriting skills, she is a modern fashion phenomenon. I am delighted to be creating these outfits on such an important night for her, the Grammys, and I wish her the best of luck.
Gaga was pretty pleased with her avant-garde Prive pieces, too, adding: "I am honored to be wearing Armani this evening. The series of pieces Mr. Armani created for me are truly iconic; they represent not only beautiful fashion, but my spirit and essence as an artist. Mr. Armani is a fashion legend, and tonight would not have been the same without his touch, and his wonderful team."
How sweet.