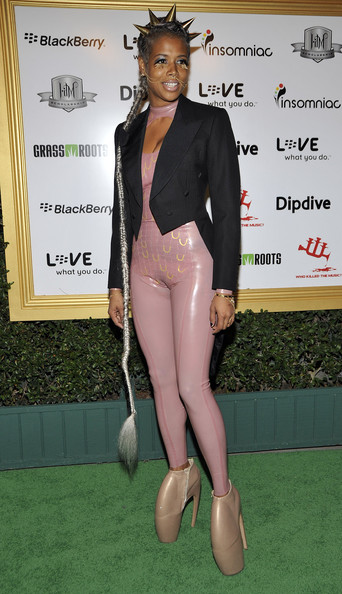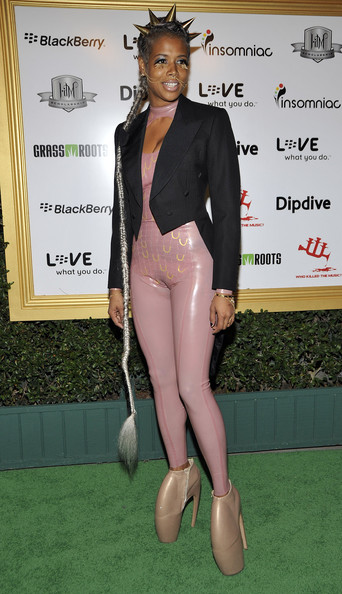 Frankly, we're lost for words. We've seen our fair share of fashion faux pas, let it be said, but this raises the bar to a whole new level of designer disaster.
If you're wondering why Narnia's Mr. Tumnus is hitting the red carpet, look a little closer , it's actually Kelis treading the Astro Turf at the first annual Data Awards last week, and her sartorial style choice, so we hear, is a serious attempt of avant-garde get-up.
From the horned crown to the camel-like eyelashes, the ankle-length grey-plaited tail to the pearlescent pvc bodysuit; we're utterly baffled by this haute horse outfit. And then we caught sight of the feet.
Of course, it had to be. Kelis is joining the shortlist of celebs who are daring to wear Alexander McQueen's SS10 armadillo hooves, and credit where it's due, she appears to be retaining her balance rather well.
Just how many boys she's bringing to the yard with this milkshake remains to be seen. Lady Gaga would be proud.