Last Updated on 19th February 2010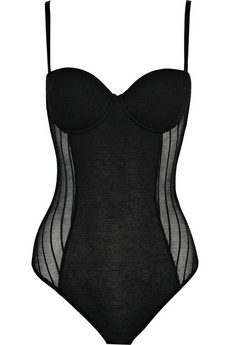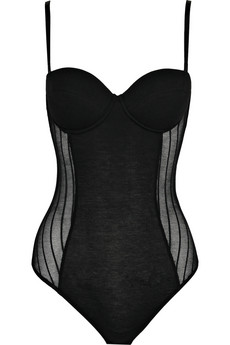 Channel the underwear as outerwear trend with this jersey bodysuit from luxurious lingerie brand, Kiki de Montparnasse. We know this is technically meant to be worn underneath your layers but we think there's nothing wrong with showing off these mesh panels a little. After all, Mark Fast, Dolce and Gabbana and Prada all featured body suits in their spring 2010 collections.
Unlike the big name designers however, we advise covering up your bottom half with some trousers if you fancy venturing outside in this one…
$325 from Net-a-Porter.