Last Updated on 1st March 2010
It's no secret , I hate winter weather with a passion. Wind, rain, ice and cold are all permanent obsession that I love to hate!
It's not just the constant feeling that I'm not wearing enough clothes, or the repeated realisation that 80% of my wardrobe is summer orientated or the inadequacy of bottled tan. It's the things that Mother Nature purposely inflicts upon us , ice roads resulting in sore bums, snow coated side walks that force us to walk like constipated penguins, runny noses and most of all chapped, dry and irritable skin!
Rodial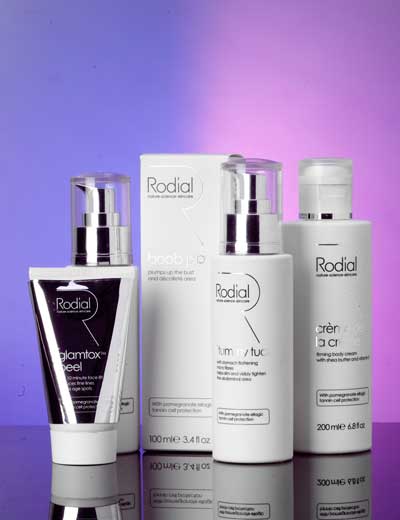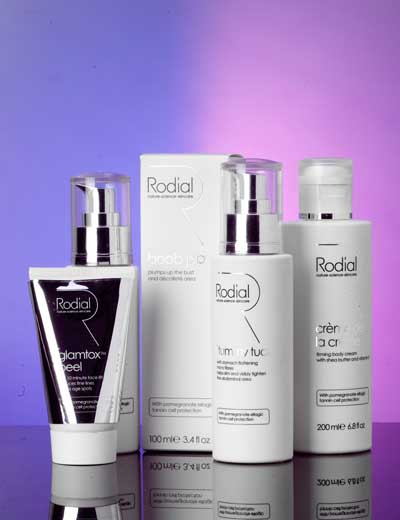 The drier air, colder temperatures and harsher winds strip your skin of its natural oils and central heating, hot showers, exfoliators, soaps and detergents make it even worse, leaving you looking like a mouldy onion , dry and peeling!
 According to Maria Hatzistefanis , founder of best selling skin care crand 'Rodial', in winter "you need to use richer products…to give your skin that extra moisture boost. Foamy cleansers strip away the essential moisture that your skin needs, so she recommends using 'Rodial A List Cleanser.' It starts of as a balm, becomes a toner and is so effective there is no need to use a night cream on top!
Estee Lauder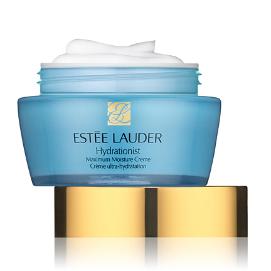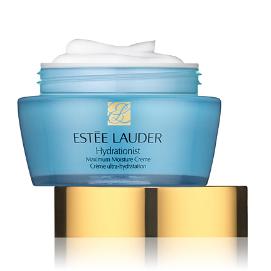 One of the most common causes of early aging is dehydrated skin, so don't ever leave the house without a day cream, especially in winter! Try Estee Lauder 'Hydrationist', it managed to keep my skin feeling bouncy all day and the sea smell was very refreshing! At £32, it's a little expensive especially when it doesn't contain an SPF!
Super Charged SPF 15 Day Cream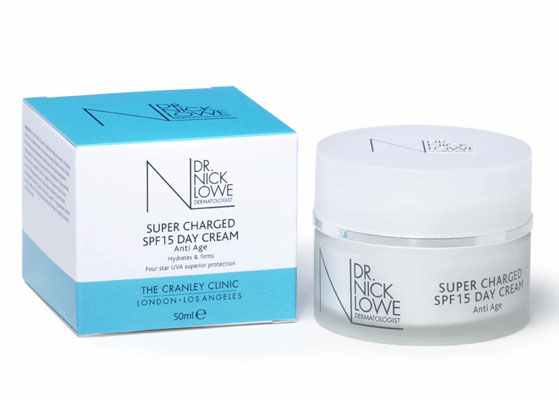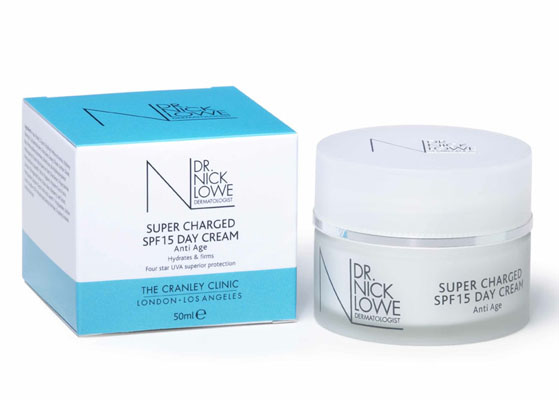 Even in winter, protection from the sun is essential because sun exposure leads to wrinkles, sagging skin and uneven skin tone. Dr Nick Lowe, one of the UK's top dermatologists and a strong believer in skincare over surgery has created his own skincare range to help people look after their most extensive organ. He muses "why do people pay thousands of pounds for products that don't do very much? At £16.99 his 'Super Charged SPF 15 Day Cream' is very affordable! It offers sun protection, hydration and is a fierce anti-aging cream containing the all important ingredient Glycerin, putting the fat back into your skin leaving it feeling rejuvenated and young again! But beware , if you have oily skin, this could quite easily make you erupt into spots!
Korres Hand Cream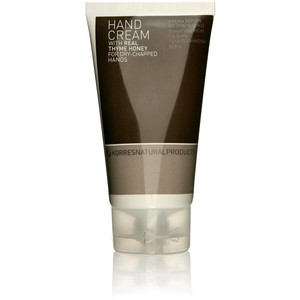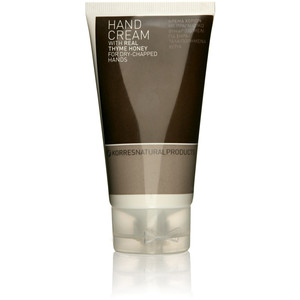 Winter (for the clinically sane) usually means legs clad in thick tights and arms enveloped in sheep's wool. In this country (most of us) don't cover our faces, which is why they become so ravaged by the colder months. But! Don't forget your hands, gloves and moisturiser are essential otherwise (as I found out this year) the skin on your hands will end up crusty and peeling. Eeeewww.  Try Korres 'Hand cream with real thyme honey'. The smell is beautifully addictive and it should last you ages because you only need to use very little each time Squeeze too much onto your hands and you will spend half an hour trying to get it to disappear!!!
Vaseline Intensive Rescue Moisture Locking Cream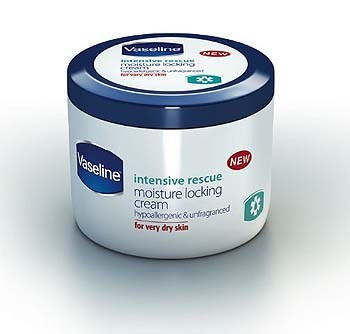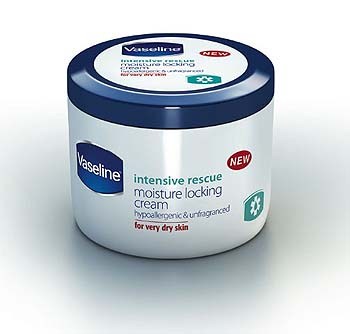 For very dry skin use Vaseline 'Intensive Rescue Moisture Locking Cream'. It's a cheapie at £4.99 and you can use it anywhere on your body, including the soles of your feet , another important area to pay special attention to at this dismal time of year! Because it's designed to help your skin repair itself, it's very hydrating and as I found you only need to use it once a day! Don't use it before driving though – gripping the steering wheel will be impossible!!