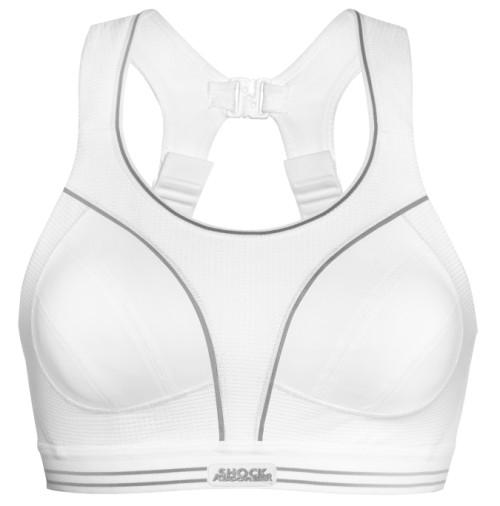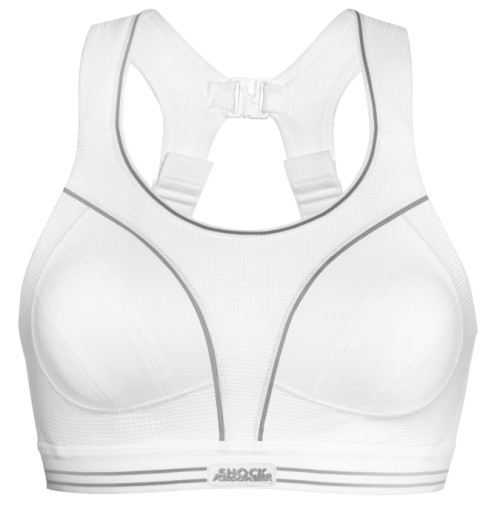 I've never been a fitness freak but like many others out there, I pledged that this year would be the year of exercise. Normally these resolutions fade away just as quickly as they are dreamt up but when I was given the opportunity to test out the Shock Absorber Run Bra I was actually given the kick up the derriere that I needed. Finally, a New Year's resolution I was going to stick to!
Unbelievably, 9.5 million women exercise without wearing a sports bra at all. That's quite a shocking statistic when you consider that 80% of doctors surveyed, agreed that a specialist sports bra reduces stress on the ligaments and therefore helps delay the long-term sagging of breasts – something we'd all like to avoid, let's face it.
Shock Absorber is the UK's leading sports bra brand. It has been voted No. 1 Sports Bra by readers of Runner's World, was the winner of Best Sports Bra 2008 by readers of Women's Fitness, and is the official supplier for England Netball. Pardon the pun but that's a pretty good track record.
The Shock Absorber Run Bra features an 'Infinity-8' support system, which offers enhanced support to target the figure-of-8 movement that occurs when we run, leading to rubbing and chafing. It also comes with wide, cushioned, adjustable straps and a racerback, ensuring firm support for all sizes. In fact, Shock Absorber has the largest size range on the market, catering for cups A to HH and back sizes from 28″ to 44″.
So, it all sounds very good on paper but does the Shock Absorber Run Bra really make a difference?
Aside from the physical pain endured during my first outing (what can I say, it's been a while!), the run was a comfortable experience thanks to this specialist bra. The bra fit perfectly; the thick straps sat comfortably on my shoulders, without digging in; my chest felt entirely supported and the breathable fabrics made exercising a more pleasant affair.
What was most noticeable, however – or perhaps not noticeable at all – was the 'barely there' feel, as a result of the completely seamless inner.
All in all, I think there's much to be desired when it comes to my running technique but thanks to Shock Absorber, I can now concentrate wholly on exercising, since one of the most important parts of my fitness wardrobe has been taken care of.
Shock Absorber's sports-specific bras are available in Run, Ball and Racket. The Run Bra (style B5044) comes in black or white. Click here to buy.