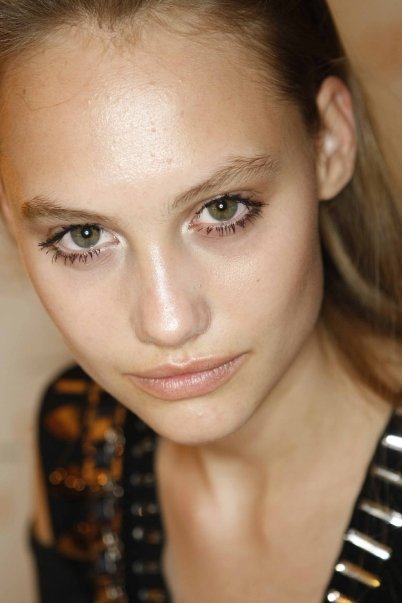 Want to know what products you should invest in and what styles will be big in make-up and hair this year?
Because we're so lovely, we've asked the experts on your behalf. From petal coloured lips, to sharp 90s style bobs, get ready for the key trends of 2010.

Make-up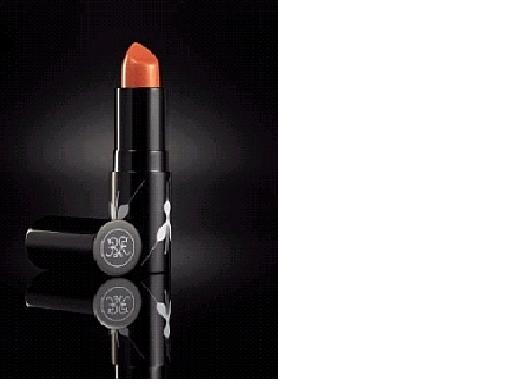 Seen on the catwalk and on the red carpet throughout 2009, the trend for bold, statement lips has a couple of months left to run yet. So be brave, says Nadin Eule-Mau, global PR and marketing manager for Rouge Bunny Rouge.
.
"We will see strong lips for which a long-lasting lip liner is a must. Different colours of expressive lips allow everyone to find the right look for example sheer damson, light orange, pale carnation pink or pure true red.
But heading into Spring/Summer more muted tones are set to take centre stage according to Revlon.
"Spring/ Summer 2010 sees make-up take a step away from the 80s influence we have seen over the past few seasons and instead take on a softer, fresher approach with more of a nod to the 60s with beautiful pastels, nude tone lips and lashings of mascara, says Petros Petrohilos who did the make-up look for the Sass&Bide show during London Fashion week in September.
That means lashings of mascara, brown eyeshadow (oh yes, it's back in a big way), nude or coral lip colours and natural skin.
Watch out for a new lilac shade nail polish and Peach Petal lipgloss from Revlon in March.
Robin Narvaez, makeup artist at leading salon, Salon Eliut Rivera in New York says there will also be a trend for poppy colours such as pink and orange from March onwards.
"For March, April and May bright pinks work best on lips paired with kohl rimmed eyes, getting rid of dark greys and deep purples. Dark lips are fading into dark lashes (real or fake) with a dusting of gold shadow over the lids with kohl rimmed eyes, she says.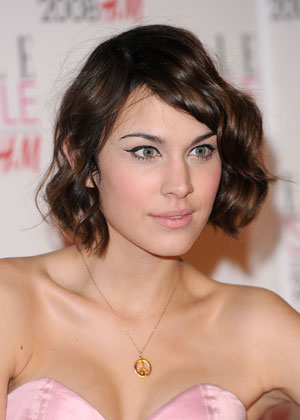 Hair
With the dawn of a new decade, depressingly for those of us who feel like it was just yesterday, it was only ever going to be a matter of time before the 90s were considered retro. But brace yourselves, the 2010 take on 90s hair is going to be dramatic.
Jonathan Soons, art team director at leading salon chain, Headmasters says: "The looks for 2010 will be reliving the cuts from the 90s when people went short. This will include 20s bobs in deep, dark colours, old school crops like Mary Quant and gamine styles and big Cleopatra fringes.
"Early 90s grunge looks will feature too – think Kurt Cobain's mussed up locks or see Alexa Chung for current inspiration.
For products, Soons recommends using L'Oreal Professionnel Tecni Art Liss Control to control short-cropped styles, Kerastase Bain Oleo-Relax for sleek, smooth styles and L'Oreal Professionnel Tecni Art Play Ball Density Material for messed-up grunge styles.
Celebrity stylist and colourist, Frank Barbosa says a beautiful healthy wave is another key trend.
"To accomplish this, says Barbosa, "you will need hair spray, a curling iron, a boar bristle brush, and shine spray. Start with dry, clean hair. Spray with hair spray, take hair in inch ribbon sections and wrap them around your iron without opening the iron – just hold it there and for count to 10 then let go start again on new section.
"Spray again and let it set for a couple of minutes then brush through at the end and spray a little spray shine and work through with your fingers into a beautiful wave.
Skin
With a focus on clear and bright natural skin, dermatologist and leading skin science expert, Dr. Jeannette Graf says there will be a lean towards more natural products as well as products with minimal ingredients, to achieve that natural glow.
"As a result there will be more of an influx in taking care of our insides whether it be with vitamins, supplements or a pH diet, says Graf.
Lydia Sarfati, president and founder of American seaweed-based skincare brand Repêchage predicts a trend for home-treats.
"I predict that 2010 will see people really focusing on their work-life balance. Therefore I think beauty trends will see at-home treatments that are customized to individual needs and skin conditions, becoming prominent. Carving out time to create a spa at home with do-it-yourself treatments is the perfect alternative for the time-strapped consumer.
"This DIY facial is great for refreshing your skin after a few too many festive parties: Begin by exfoliating with the Repêchage Honey & Almond Scrub (85g, RRP £20.50) to purify and cleanse the complexion, then place Eye Rescue Pads (RRP £23) over closed eyelids and relax for ten minutes to leave you looking and feeling revitalised.