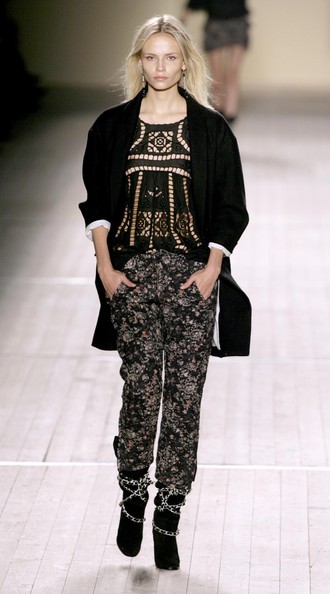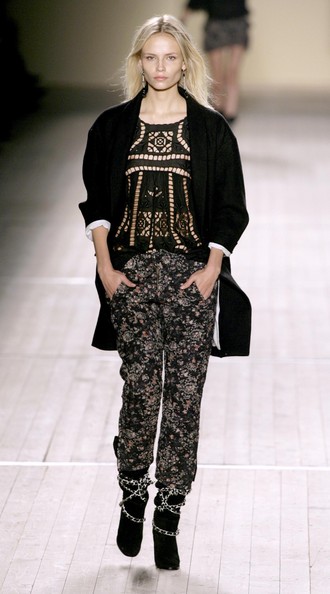 While we may have become accustomed to accessible fashion through live streaming and designers tweeting, there's one lady who's doing things the old fashioned way: Isabel Marant.
And it's hardly surprising , though she's a recent addition to Net-a-porter's online shelves, the French designer still ensures her ensembles are some of the hardest to get your hands on. It's called exclusivity, and she doesn't want just anyone to have it.
"For me, fashion shows are not for the public, they are trade shows for the press. It's time for the press to understand the collection and then spread the information, she told Grazia. "That's more interesting than just the image. Everyone wants to be first. It's too too much. There should be privacy and mystery. There is no excitement about anything anymore as everything is available immediately and all the time – you don't have to wait for anything.
If you hadn't guessed already, she's not a fan of the internet, either.
"I don't like the idea of being flooded with image and information, Isabel continued. "I don't belong to the generation of spending time on the internet. I think it's too fast and too fake. It's like going to a museum on the internet , where is the pleasure? It's sad because everyone is running after everything, but after what? Everything is too quick. There is no room in your heads for all this information. No one retains anything.
We think it's safe to say she won't be on twitter any time soon. She will, however, be showing her AW10 collection in Paris on Friday, and whilst we don't have the slightest inclination of what's to come, you can bet she'll be playing her pretty Parisian card. It gets us every time.