Last Updated on 26th March 2010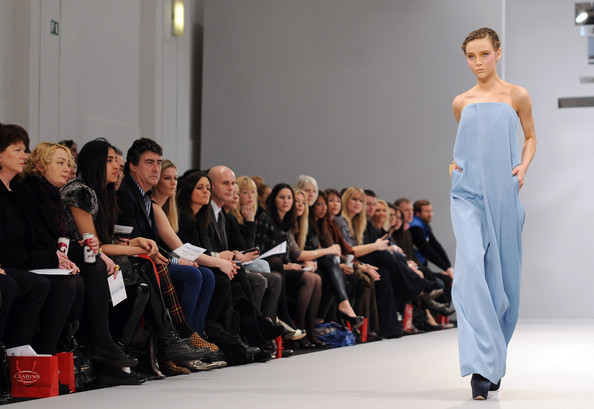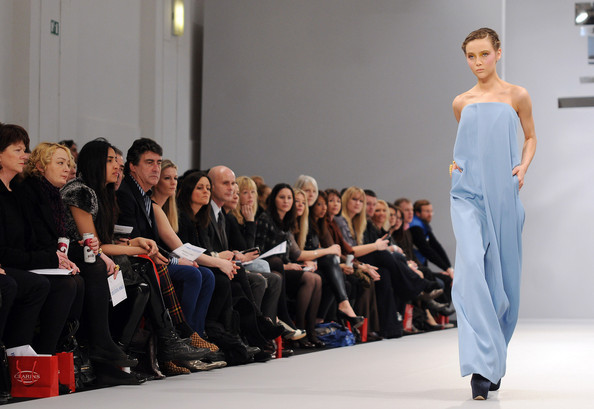 When Victoria Beckham borrowed his column dress last year, Osman Yousefzada was thrilled. Fast forward a year and it would seem she's added a very similar design to her own VB dress collection.
Last year, Osman showed his dusty blue column wrap dress as part of his A/W09, but when Ms. Beckham presented her latest collection just a few months later in February with a familiar shape dress, whispers began to sound among spectators as to the similarities between the two.
It's ok, though, Osman doesn't mind. In fact, he's rather flattered.
"A lot of people have mentioned the similarity to me and of course it is very flattering," Osman told Vogue UK this morning. "I created the dress by wrapping my bathroom towel at first to get the shape, and then by doing the same thing with material and securing it with an internal corset, so the fabric is allowed to move effortlessly. It is very flattering to think she may have tried my dress and been inspired to create something similar, since it means she must have liked the way the dress was cut and the way it felt to wear," he added. "I like to dress powerful, confident women so it's great to think the dress might have inspired her."
Share and share alike and all that.