Last Updated on 19th October 2013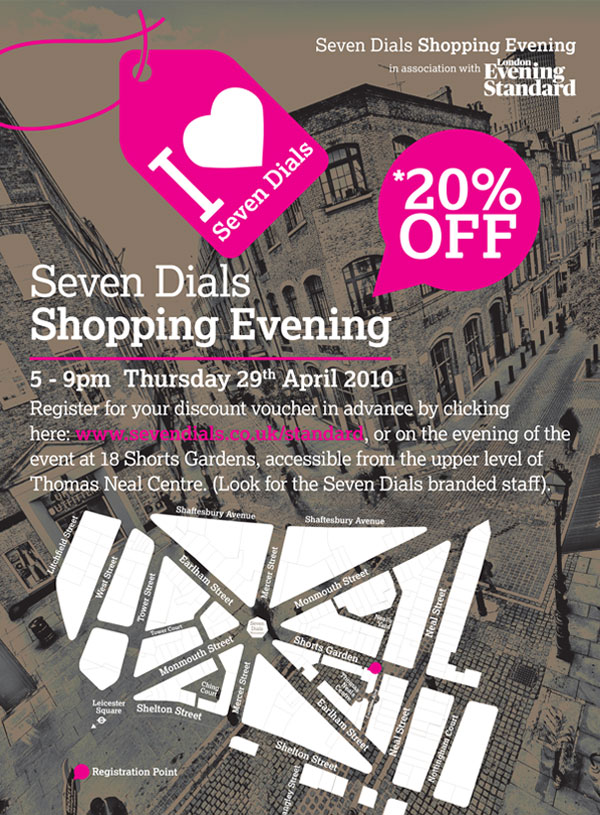 I love a well-timed discount offer. By well-timed, I am of course talking about ones that come as close to pay day as possible.
Those of a weak disposition should hide their credit cards now because the Seven Dials area of London is again holding a 20% off shopping evening.
From 5pm -9pm this Thursday April 29 over 90 stores including American Apparel, All Saints, Urban Outfitters, Mint, Fenchurch, MAC, Coco De Mer and Tatty Devine will be offering the discount.
To qualify, pick up an official voucher at www.sevendials.co.uk/standard
Happy Shopping!