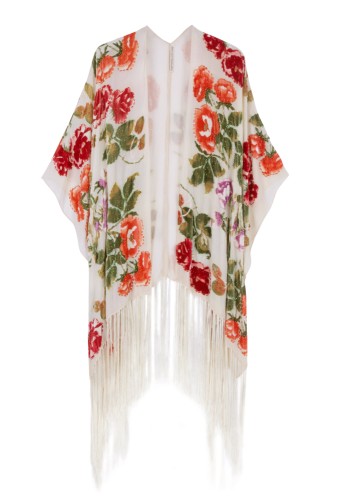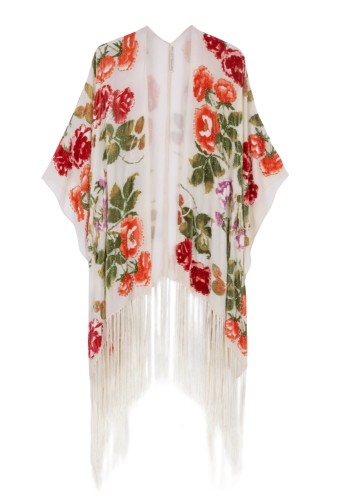 Earlier this week, we went along to the My-Wardrobe AW2010 press day (more on that later) and were more than a little excited when we saw that they will be stocking a black, winter version of this beautifully delicate Kite and Butterfly fringed jacket next season.
In the meantime, we're after the vintage-inspired spring version in cream silk with velvet devore flowers – a luxurious and effortlessly chic summer cover-up, suiting all shapes and sizes.
£295 from My-Wardrobe.