Last Updated on 19th October 2013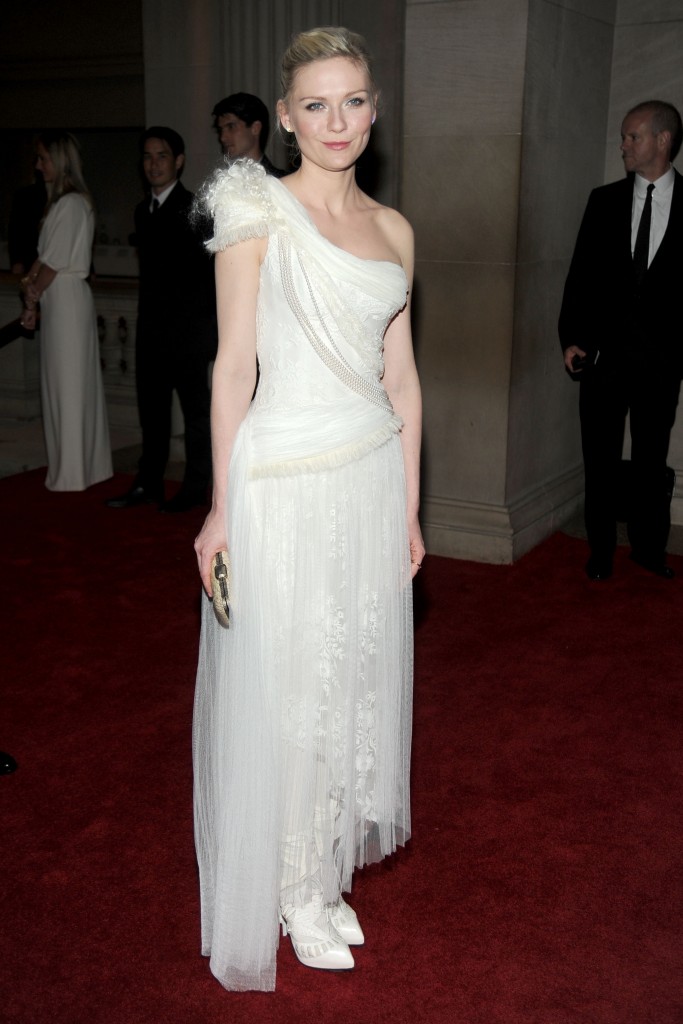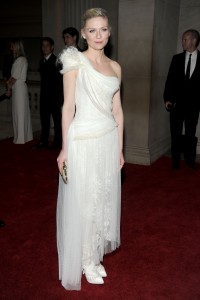 We know it's bespoke Rodarte, and we know we should love it, but in this overly fussy lace gown Kirsten Dunst looks a bit too much like a bride-to-be, rather than a super gorgeous A-list star. The top part of the dress works reasonably well with the one-shoulder applique and the pearl detailing, but the lace and net skirt mixed with the white shoe and tights combination gives the whole look a distinct Miss Havisham feel.
Perhaps if the dress had been worn with a little more grunge a la the Olsen twins it might have avoided the bridal feel, but on someone as demure looking as Kirsten with her hair tied up it just doesn't have quite the edge that the dress needs to work. The risk of doing a floor length gown in white hasn't quite paid off here, although Kirsten's skin tone does looks luminous against the white of the dress.