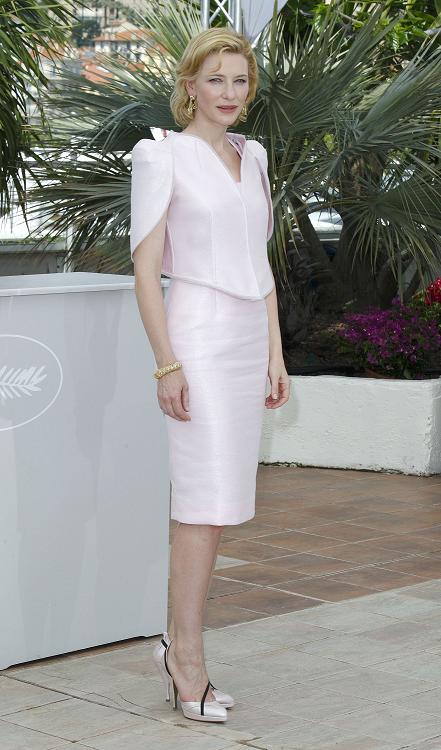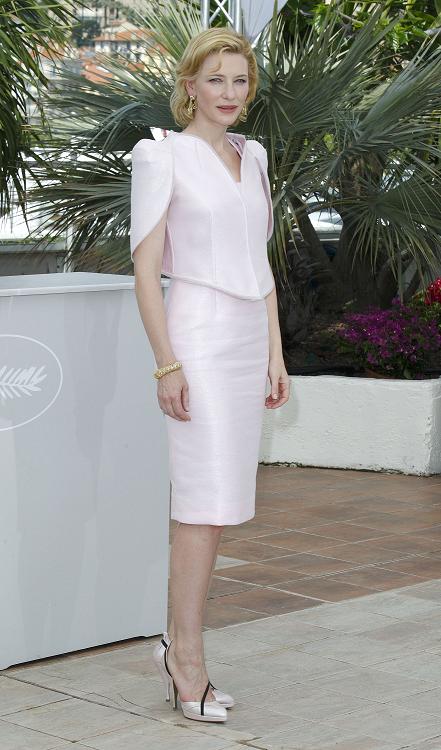 As avid fashion fans will well know, Cannes Film Festival kicked off yesterday (or the day before for Karl and his gang), and the stars' sartorial choices were in full swing. Doing his bit to dress the best, Giorgio Armani put Cate Blanchett in one if his own handy works.
She chose an ice-pink triple organza lame cocktail dress from the Giorgio Armani Prive collection to wear to the Robin Hood press conference at the Palais des Festivals, and looked every bit the sophisticated (snigger) screen siren.
What with her bespoke Roger Vivier boots one day and couture the next, we reckon we could get quite jealous of Ms. Blanchett – what next, we wonder?
Or perhaps the real question is who next for Mr Armani? He's leant his talents to Lady Gaga (again), Alicia Keys and Cate in the past week alone.