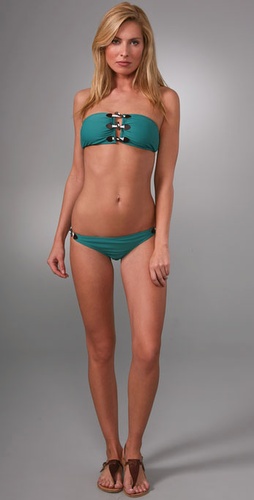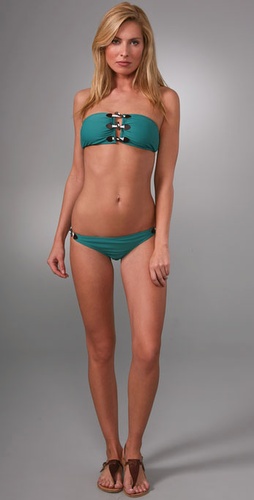 It might not be bikini weather quite yet but we're already shopping for our summer holiday wardrobe and are currently on a hunt for the best swimwear…
We recently stumbled across Brette Sandler, whose signature look of classic styles with added edge, is just what we're after this summer. This simple bandeau bikini features an unusual 3-toggle closure at the front of the boob tube and sides of the bottoms and comes lined, with boning at the sides.
Simple and chic, this is a great option for those looking to avoid those pesky strap marks whilst achieving an effortlessly stylish beach look.
$165 from Shopbop.