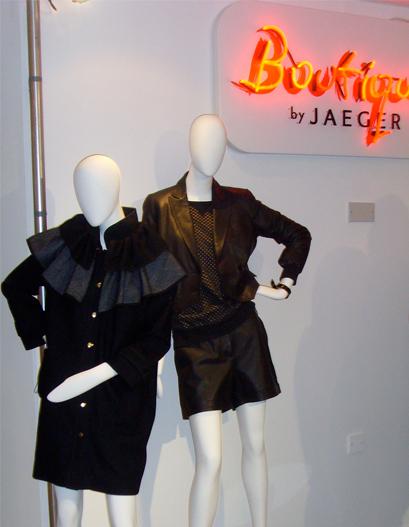 Fashion fans get ready, Boutique, Jaeger's younger, quirkier line, is opening a pop-up store in London's Foubert Place in the coming weeks to showcase its autumn/winter collection alongside a host of other labels.
The shop will feature dresses, jackets, signature separates and the like from Boutique's latest collection as well as gifts and accessories from Rough Trade, Les Nereides, Essi Sunglasses, Assouline Books and Stenoflex Cameras to try and tempt the younger shopper into its midst. But for hardcore Jaeger fans, there'll also be key pieces from the mainline collection sprinkled throughout, too.
"The opening of our Boutique by Jaeger pop-up shop in the heart of the West End introduces the Jaeger brand to a new, younger shopper, while providing a unique shopping experience for the existing Jaeger customer," Belinda Earl, the label's ceo, tells Vogue UK. "I am absolutely delighted to welcome the Boutique by Jaeger girls into the Jaeger fold."
And what a fold it is. So we hear, the temporary space has been decked out with a suitably stylish interior – there's bespoke wallpaper, for starters, exclusively designed by illustrator Julie Verhoeven – to make it a shopping haven and a must-vist.
It's set to open officially on Saturday 7th August at Foubert's Place (just off Carnaby Street), London. See you there.