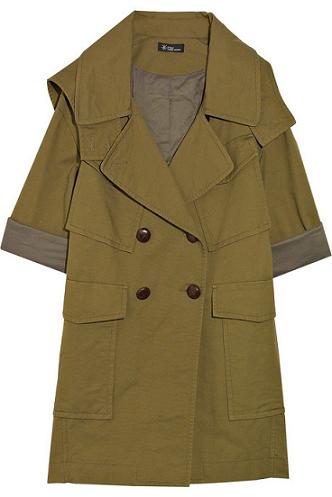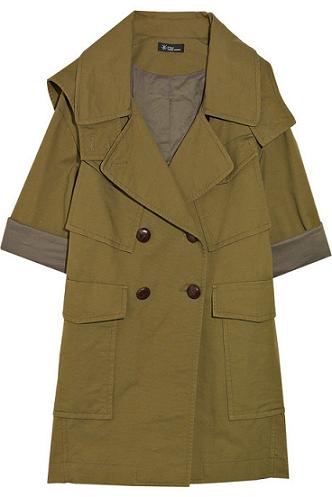 Well well, hasn't Isabel Marant gone and done it this time? Just as we thought we'd seen all the great autumn coats to chose from this year, we catch a glimpse of this olive-hued trench, and all bets are off.
The thing we love most is the attention to detail by Marant – from wooden buttons off-setting the muted shades to the flattering arrangements of the pockets and the contrasting turn-up of the cropped sleeves. The oversized lapels look cosy for facing those harsh British winds, and as an added bonus, the hood is detachable to work with all our weather worries.
These days a coat needs to work for our money, and at 40% off its original price, this one definitely does. Paired with this season's camel trousers, that's our pre-winter worries over.