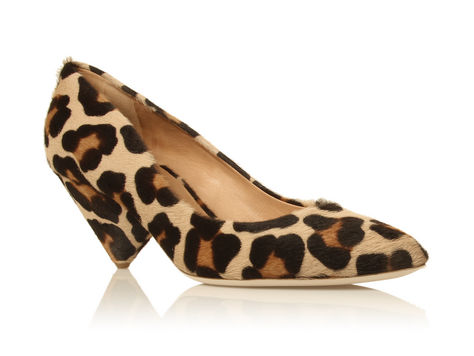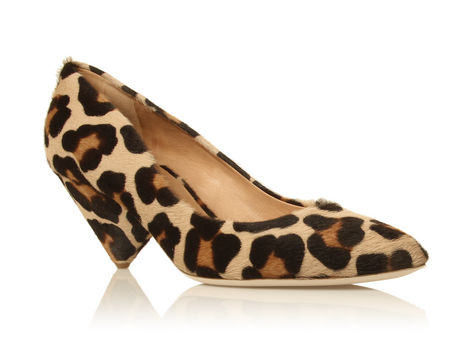 We know lots of you never really welcomed the kitten heel back into your wardrobes (to be honest, we never could quite get our heads around them either), but their slightly fatter friend is still one of fashion's favourite looks for the new season. Yep, the midi heel is here to stay, but if you're not altogether sure you can work an in-between height, we might be able to convince you otherwise yet.
We've fallen a little bit in love with Kurt Geiger's textured leopard print Emerald shoes, which prove classic mid-heel courts can be as cool as their taller counterparts. But if you're lacking lower-height inspiration, take tips from us below to make the most of your midi heels (and you'll be pleased to know we're foregoing the full fifties skirts as seen on the runway in favour of a more wearable look)…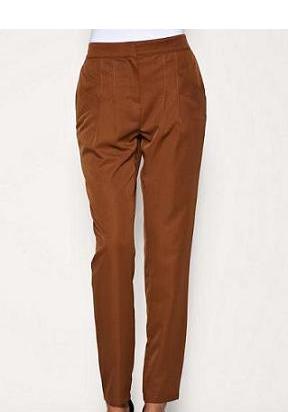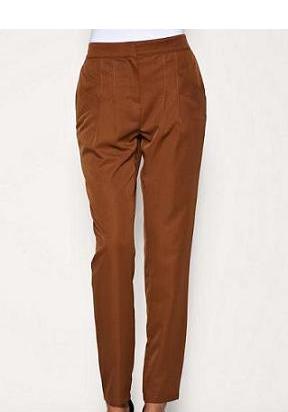 Vera Moda slouchy tailored trousers, £36, ASOS
Relaxed tailoring is key to keeping this look effortless, so opt for a tapered trouser in camel to compliment your courts. Don't forget to turn your hem up an inch or two to reveal your ankle – not only will it keep things cool, it also adds a bit of length to your leg.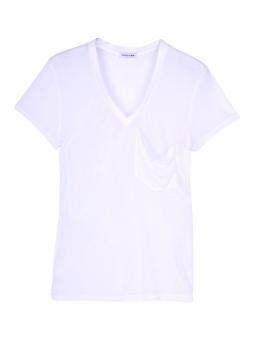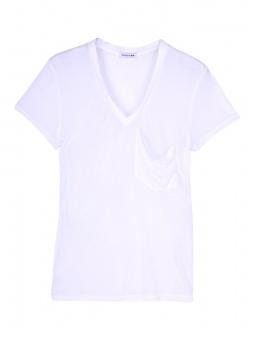 Forest & Bob white andrews V pocket tee, £36, my-wardrobe.com
Tuck in a simple white tee for pared-down styling that will work just as well for work as it will for daytime dwelling. We love Forest & Bob's slouchy version with a v neck and an all-important superfluous pocket.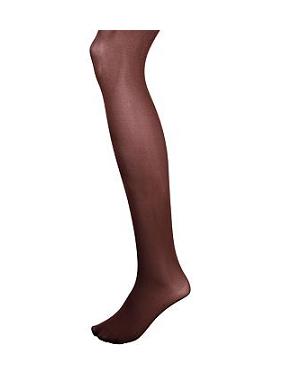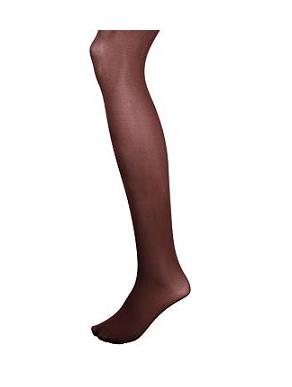 Red opaque 70 denier stockings, £5.99, River Island
Take inspiration from Prada and Louis Vuitton on the AW10 runways and finish off with a pair of socks to give your classic look a contemporary twist. Go for luxe fabrics in similar shades for a sophisticated touch – we're particularly taken with these cranberry-coloured stockings which add a subtle splash of colour and are slightly sheer.