Last Updated on 31st August 2010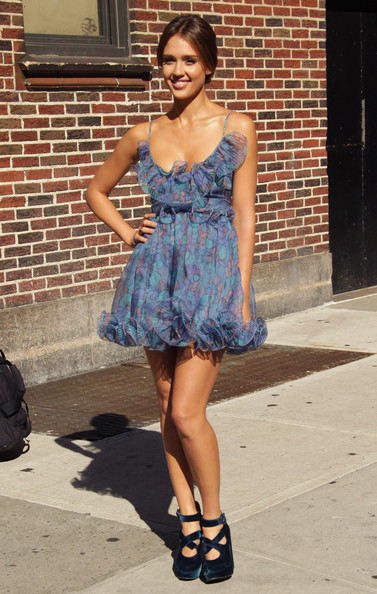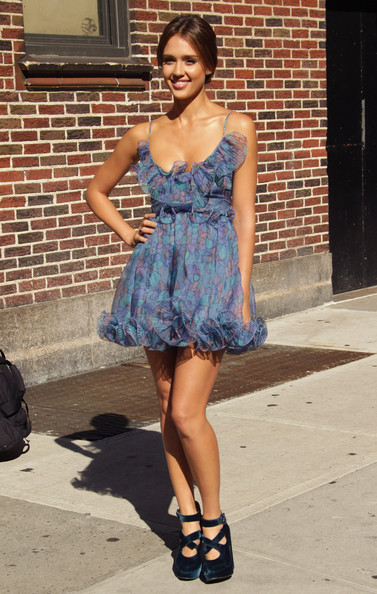 We can't help but feel that Jessica Alba was rubbing it in our faces when showing off her amazingly toned legs in this thigh-high babydoll dress yesterday afternoon for her appearance on David Letterman's Late show.
Not leaving a lot to the imagination with the low cut spaghetti straps and super-short length, Jessica teamed her floaty feminine dress – ruffles and all – with a fab pair of sky-scraping velvet platforms.
We're big fans of the bondage-style booties, but we're not sure Alba's logic of matching such brilliant autumn shoes with a high summer dress works. Perhaps a pair of black skinnies and an on-trend holey jumper would be better suited to these attitude-packed platforms – or are we just jealous of the warm weather?